Sun makes Sun Fire servers more like mainframes
Expands dynamic reconfiguration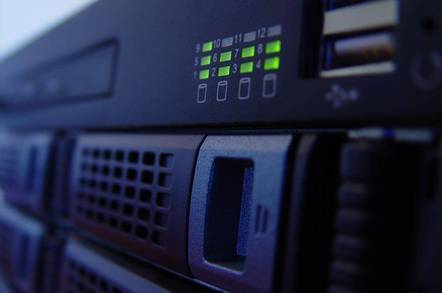 Sun Microsystems Inc this week debuted improvements for its dynamic reconfiguration software for its midrange and enterprise server lines at the SunNetwork 2002 event, writes Timothy Prickett Morgan.
The new tools amount to a policy-based workload manager that expands on the workload management tools available in Solaris and in Sun's estimation makes its Sun Fire 3800 through 15000 servers more mainframe-like.
The Web Dynamic Reconfiguration (WDR) tools developed by Sun adhere to the Web-Based Enterprise Management (WBEM) standard and are based on Patrol workload management and monitoring tools from BMC Software. The Sun Fire servers already have dynamic reconfiguration across domains, just like the prior "Starfire" Enterprise 10000 servers.
The new WDR software from Sun expands on that initial support from Sun, which debuted in the Starfires in March 2001, by providing a set of APIs based on WBEM standards that allow Solaris and third party applications to be controlled by the WDR code. Patrol is the first program that interfaces with these WDR APIs, allowing customers to use Patrol to function like a mainframe-style workload manager, which provides more granularity and application isolation than the workload managers provided in most Unix environments.
This is a big step in the direction of mainframes. In March 2001, when Sun announced Patrol for Automated Dynamic Reconfiguration for the Starfires, it was the first time policy-based workload management features of a program like Patrol suite could take control of Sun partitions. Before then, customers using the ADR partitions in the Starfires that were announced in December 1999 had to write their own policy scripts to manage how these partitions change to response to changing workloads.
Now Patrol can be used to monitor the performance in Starfire partitions and proactively move applications around in those partitions as conditions dictate. Sun's Solaris Resource Manager (SRM), announced in February 2000 as part of its Datacenter.com initiative that predates the Sun Fire server line, complements the WDR partition management software as it enables multiple applications to share resources, based on preset policies, within a domain.
© ComputerWire
Sponsored: Minds Mastering Machines - Call for papers now open