SymbolAir to take the pain out of wireless data
UK GPRS launch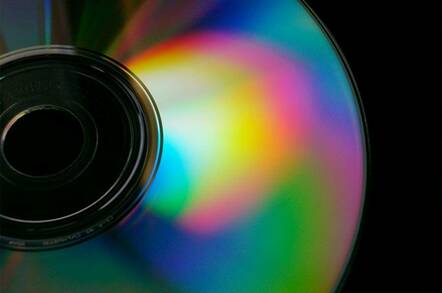 Companies which have so far fought shy of investing in the systems needed to deliver real-time data to widely dispersed mobile workers are the target of a new UK service from Symbol Technologies Inc.
The SymbolAir service, which will be formally unveiled along with its first customer tomorrow, delivers a turnkey GPRS-based wireless solution to Symbol terminal users, for a typical per user charge of around 200 pounds ($310) per month.
According to Neil Bonner, Symbol's senior manager of mobile devices for the EMEA region, despite and to some extent because of the growing number of technology options available to them, IT managers are still reluctant to make a significant commitment to wireless technology. "They like the idea of providing services to remote workers," said Bonner, "but there is still resistance to what they have to do to make that white, fluffy cloud a real business offering."
For this reason Symbol, which normally sticks strictly to hardware sales, has set up a new business in the UK which will offer to do everything the enterprise needs to wirelessly enable their staff, short of actually providing the bearer service. This includes providing provisioning and billing services, systems integration and, of course, Symbol PPT 2837 and PDT 8137 GPRS-enabled handheld terminals.
Apart from relieving users from the burden of setting up all the paraphernalia of a wireless service on their own, SymbolAir also enables them to bring in new wireless systems with minimal capital expenditure, and for a fixed monthly charge. Typically, Bonner said, although the final price will depend on pre-estimated traffic levels, a SymbolAir wireless data service will cost around 200 pounds ($312) per month, per user - including the cost of a terminal that might normally cost 1,500 pounds ($2,340) up-front.
Symbol believes that SymbolAir will be immediately attractive to existing customers who use GSM-based terminals, since the shift to GPRS will immediately reduce air time charges for many such customers, but it should also attract new users to the benefits of mobile data networking by making it a less complex step for them to take.
According to Bonner, SymbolAir has cost between 250,000 pounds and 500,000 pounds ($390,000 and $780,000) to set up in the UK, but should pay for itself once it has attracted 10,000 terminal users, a target he believes may be achievable within 12 months. If all goes well in the UK, SymbolAir will then be rolled out across Symbol's European markets, although it is unlikely to make an early debut in the US where the local wireless network market is not conducive to it, Bonner said.
© ComputerWire
Sponsored: Minds Mastering Machines - Call for papers now open