Oftel plans BT leased-line wholesale cuts
BT denies overcharging claim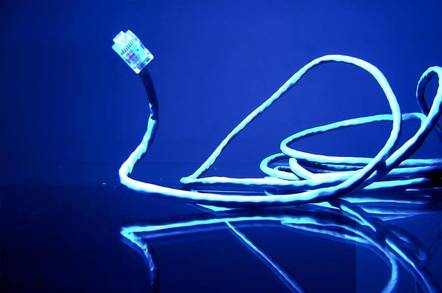 Telecoms regulator Oftel has tabled measures that would force BT to slash the price it charges rivals to provide leased lines using its network.
Under the proposals, connection charges for PPCs partial private circuits (PPCs), the key wholesale components of leased lines, will be typically reduced by 50 per cent, and rental charges by 30 per cent.
These savings will be backdated to 1 August 2001, when the products were first introduced by BT, following an earlier Oftel initiative.
The move is designed to bring down prices significantly for end users and operators by boosting competition in the leased lines market. Oftel is also seeking to revamp the quality regime for BT's wholesale broadband products by proposing improvements to BT's service level agreements, including forcing BT to pay compensation for late delivery of services.
David Edmonds, Director General of Telecommunications at Oftel, said: "The proposals are the result of a detailed investigation of the leased line market which found that BT's wholesale charges for leased line services are too high and that these prices should be reduced to reflect costs.
"Telecoms operators should pass on these significant price reductions to their business customers of leased lines services," he added.
Oftel has invited comments on its proposals, which must be received by 8 October. It expects to announce its decision on measures to introduce during November.
BT, which makes approximately £100m a year from its wholesale leased line business, disputes Oftel's preliminary findings.
A spokesman stated that BT believed its wholesale leased line prices are "lower than those available anywhere else in Europe".
BT said Oftel's proposals were not unexpected but still came as a disappointment to the telecomms giant. Some of Oftel's proposals are "unnecessary" and based upon incorrect analysis of its costs, the spokesman added. ®
Sponsored: Minds Mastering Machines - Call for papers now open