SGI raises the Itanic
Linux NUMA benchmark breakthrough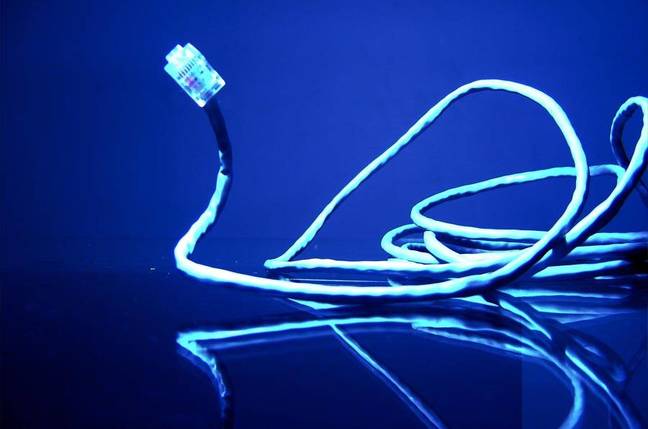 Earlier this summer, SGI launched a tour to reassure customers that its heart and soul remained with MIPS and Irix. Today it touted impressive memory benchmarks for its Itanium2 hardware, due to be launched next year, and it's running Linux.
SGI clocked over 120GB per second on the STREAM benchmark with a 64-CPU configuration. The test measures shared memory bandwidth and excludes cluster configurations such as Beowulf. Only Cray, and NEC (with its SX5 and SX4 supercomputers) have scored higher and the system bests SGI own Origin 3800 with 256 CPUs, the company's previous top-scorer.
And it's all on Linux. SGI's previous Linux endeavors have focused on tweaking the kernel to improve performance on message passing Beowulf clusters, using bog standard PC hardware. Many of the kernel patches SGI submitted weren't adopted in the official Linux, but were included in SGI's distro.
However this is something quite different, expanding on SGI's open source NUMA project to allow Linux to take advantage of SGI's proprietary ccNUMA architecture. This is serious big iron, and uses SGI's own interconnect. SGI is the member of the NUMA camp still flying under its own flag, with Data General having been swallowed by EMC, and Sequent by IBM.
It makes much sense. SGI has made two attempts to chase commodity priced computing with Windows and Linux, but there's little money to be made from the hardware, even on large Beowulf installations. This is a higher margin business. In July, SGI said that for its dense Reality Center installations, MIPS would remain a much more efficient choice, as each MIPS core dissipated 15-20 watts of heat, compared to the Itanic's 110-130 watts per core. ®
Related Stories
SGI stays with MIPS at high-end
SGI to develop MIPS chips for Origin, Onyx
Sponsored: RAID: End of an era?