Novell intros cheaper licenses for Web services
New Deal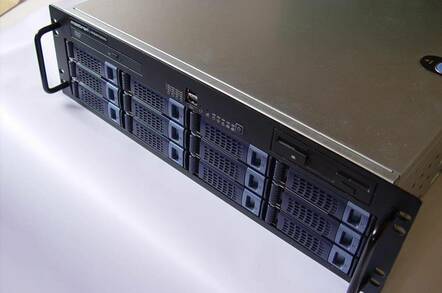 Novell has announced cheaper prices for companies using its software to provide Web services.
In addition to traditional pricing based on an organisation's employee users, Novell is offering heavily-discounted "Business-to-Consumer" (BtoC) and "Government-to-Citizen" (GtoC) user license pricing. BtoC user licensing is 25 per cent the cost of standard user licenses and GtoC user license 10 percent of the standard price.
For all three categories, Novell charges based on the number of individual users of a software service, not the number of computing devices connected to the network.
Novell said its licensing scheme reflected the different levels of usage and benefits employees and customers make of software service, in a move clearly seeking to position itself as a 'fair deal' provider of Web services software.
This is quiet a shrewd move at a time of user disquiet about Microsoft's latest licensing scheme and longstanding customer dissatisfaction with the pricing policies of other major suppliers, such as Oracle.
Novell, as much as Microsoft, is staking its future on Web services - its One Net strategy competes squarely with much of Microsoft's .Net - and hopes to attract banks and government services into its fold.
The company has an installed base in government and big business, largely through its diminishing NetWare franchise, and it has succeeded in selling its more recent directory and Web services products into local government and major firms, such as Lufthansa.
Whether it can succeed in banking, or in the wider market, is a different matter but at least Novell has given its consultants a decent sales story to pitch. ®
Sponsored: Learn how to transform your data into a strategic asset for your business by using the cloud to accelerate innovation with NetApp