Inrange joins 2Gbps Fibre Channel club
Playing catch-up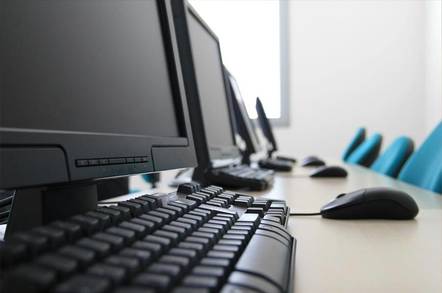 Inrange Technologies Corp has at last caught up with the competition in the SAN switching market, and ready to ship SAN hardware supporting the current 2Gbit version of Fibre Channel.
The company announced this week that IBM has qualified the 2Gbps I/O cards needed to make Inrange's FC/9000 directors support the standard, and will start shipping them next week. This will be the first time that this hardware has shipped in volume rather than just sampling quantities, the company said yesterday. IBM will at first ship only a 64-port version of the FC/9000 running at 2Gbps, and will not ship a 2Gbps version of giant 256-port variant of the FC/9000 until some time in the fourth quarter.
Inrange's rivals such as McData Corp and Brocade Communications Systems Inc have been shipping 2Gbps hardware for some months now. Brocade shipped its first mid-range 2Gbps switch in October, and its first high-end 2Gbps switch in April. McData joined the 2Gbps club in June this year, when it shipped a director supporting the standard.
Until now Inrange has been able to tell potential buyers of the FC/9000 only that the chassis is "2Gbit-ready." According to researcher IDC, the company's share of the of worldwide Fibre Channel director revenue ramped up quarter by quarter in 2001, and averaged 17.6% for the full year. According to Inrange's own calculations, this year it took a 22.4% share of the market in the first quarter, only to that share fall to 18% in the second quarter.
The delay to the 2Gbps support followed Inrange's decision to abandon the use of technology formerly supplied by Qlogic Corp, and instead develop its own ASICs supporting the standard.
Inrange said it expects other OEMs to complete qualification of its 2Gbps hardware either this month, or very early in the next quarter.
© ComputerWire
Sponsored: Minds Mastering Machines - Call for papers now open