Sun lines up OEMs for reborn Solaris on Intel
Not spoilt for choice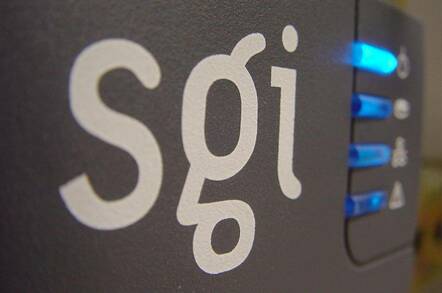 Sun Microsystems Inc is looking to expand its Intel Corp-compatible processor-based server line and is also drawing up a list of OEM partners for its Solaris x86 Unix operating system for Intel-compatible servers, indicating a new level of commitment to the reborn operating system,
Matthew Aslett writes
.
The Santa Clara, California-based company originally canned the development of Solaris 9 x86 in January 2002, citing economic conditions and development costs, but two weeks ago announced its resurrection with plans to support Solaris x86 on its new LX50 entry-level Intel-powered server.
The LX50 is Sun's first attempt to enter the high-volume Intel-compatible server market, but the company is doing more than just dipping its toe in the water, according to Sun's global head of product development, volume sales, Peder Ulander.
He said the company will be expanding the Intel-based server family with more models over the next six to eight months, and pinpointed Sun's SunNetwork event in San Francisco in September as a date in the diary for more strategy details and product announcements. He also indicated that Sun is looking for partners to broaden the impact of Solaris x86.
While the delivery of the LX50 signaled the rebirth of Solaris x86, version 9 will initially only be licensed for use with Sun's own x86 servers. This was a change of tack for Sun, which had previously made the software available for users to install on their own servers. Ulander told ComputerWire that this had been done to ensure that the company could provide a consistent quality of service to its users. He also added that the company is in the process of choosing a number of OEM partners to take Solaris x86 and provide a similar level of support and service.
Ulander said that the partnerships would be in place by the time Solaris 9 x86 ships in early 2003, but would not be drawn into naming names at this stage. It is pretty safe to say that IBM Corp and Hewlett-Packard Co will not be considered however, and Sun's list of potential OEM partners is not a long one.
The company has signed up OEM partners for Solaris x86 in the past - notably during 1998 when the rush to select a Unix partner for Intel's forthcoming Itanium processor platform led Fujitsu Ltd, NCR Corp, Toshiba Corp and Siemens AG to sign up not only for the planned 64-bit version of Solaris x86, but also for the existing 32-bit version.
With Sun having fallen out with Intel over 64-bit development in 2000 and the almost interminable delays in the delivery of the Itanium processor, those OEM partnerships soon ran out of steam. Fujitsu and Siemens took the opportunity of their 1999 Fujitsu Siemens Computers BV hardware partnership to transfer their 32-bit Solaris x86 development resources into 64-bit Solaris.
Meanwhile, Toshiba's small Intel-based server line is no longer certified for use with Sun Solaris, and while NCR still certifies and supports Solaris x86 for use on its entry-level S29 and S11 Intel-based servers, the company cannot be considered a leading server contender.
Fujitsu Siemens looks like a safe bet as a potential Solaris x86 OEM - it already uses Sun's Solaris on its SPARC-based PrimePower servers and might be prepared to put Solaris back on its Intel-based Primergy server line, particularly if Sun can convince it that Solaris x86 has a 64-bit future to meet the expected demand for Itanium 2 servers.
Other potential OEMs are harder to predict. Dell Corp servers are a popular choice for existing Solaris x86 users, but Red Hat Inc's Linux is Dell's Unix flavor of choice and the company would risk upsetting Microsoft Corp with a further commitment to Unix. ComputerWire recently reported a need for Unisys Corp to improve its commitment to Unix or Linux in order to expand the opportunities for its ES7000 line. Again though, the company would risk upsetting long-term partner Microsoft, and is therefore an unlikely Sun bedfellow.
Servers from Acer Inc, Gateway Computer Inc, Groupe Bull SA, NEC Corp and Hitachi Ltd are also compatible with Solaris x86 according to Sun's Solaris Developer Connection Hardware Compatibility List, but they all have to be considered outside bets. When it comes to global providers, Sun's choices are limited, and it will have some sweet-talking to do in order to bag what few big names there are from under Microsoft's nose.
© ComputerWire
Sponsored: Learn how to transform your data into a strategic asset for your business by using the cloud to accelerate innovation with NetApp