Sun Solaris pants on fire – official
Liar, liar...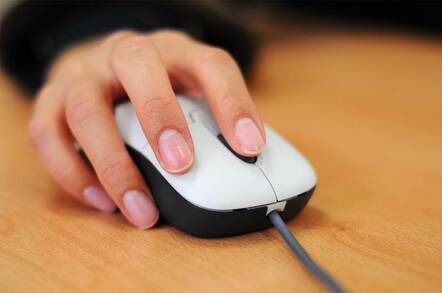 Almost three months ago those nice people at Sun offered a free DVD of Solaris for Intel or Sparc. But as the weeks rolled by and silence (apart from spam from Sun) reigned, descriptive phrases involving words like "duplicitous", "bastards", "mouth" and "trousers" increasingly sprang to the lips of that fine collection of freeloaders which constitutes The Register's readership.
Well now it's official that Sun's pants are on fire, and we're not going to get our free DVD of Solaris 8 for Intel. We've yet to hear from anybody who actually has received this fabled beast, but a wave of 'only kidding' emails went out last night, including (sigh) the one to The Register. This latter is particularly irritating because - as usual - we'd taken the precaution of signing up for the offer before we told you lot. So if we didn't get one, well, one has one's doubts about the whole deal.
After the offer ran we received information that suggested it had been designed to test the waters as regards demand for Solaris for Intel, and subsequently Solaris 9 for Intel was reinstated. Sun's 'go away' missive however suggests that some eccentric kind of reverse demand management is afoot now - it's a most excellent piece of foot-shooting that really does start to warm your heart as regards Microsoft. ("Hey Scott, we've figured out why we haven't been able to beat Gates - people don't hate us enough!")
"Thank you for your interest in the Solaris[TM] Operating Environment," it says here. "As stated in the giveaway offer, quantities were limited and offered on a first-come-first-served basis. Unfortunately, even after doubling our original quantities, demand exceeded supplies and we will not be able to send you the Solaris Operating Environment DVD that you requested."
Actually, it is our strong recollection that, having successfully registered for the offer, we got the strong impression that we had made the cut, and the offer's subsequent closure due to 'overwhelming demand' did kind of support that conclusion. But apparently Sun wasn't actually counting entries, or was using a severely broken database to do so.
It continues: "The good new is you can still get a copy of the Solaris 8 or 9 Operating Environment - without paying a license fee - through the Free Solaris[SM] Binary License Program." Which gives you "the choice of either downloading Solaris software or purchasing it for just the cost of media and shipping." And here's the sting, Intel-using formerly would-be Solaris supporters: "While there is a nominal charge for downloading Solaris 8 SPARC[R] and Intel Platform Editions, we've made the Solaris 9 SPARC Platform Edition available as a free download!"
So there you go - Solaris 9 is free, but you can't get it for Intel yet, and given Sun's wondrous strategic planning, you can't be sure it'll be free when you can get it anyway. So if you want Solaris you have to go for 8, pay for it ($20), and wait a very long time while the vast beast downloads (which is one of the reasons you wanted it on DVD in the first place). Plus you'll no doubt have to fill in another one of Sun's wretched registration forms. Sun has succeeded in gaining the interest of large numbers of people who might be interested in Solaris for Intel, and then systematically pissed them off. It is a masterpiece of marketing, no? ®
Related stories:
Sun offers free Solaris 8/9 OE on DVD
Sun to reprieve Solaris 9 for Intel?
Sponsored: Minds Mastering Machines - Call for papers now open