T-Mobile to go global with WLAN hotspots
And its chums at Starbucks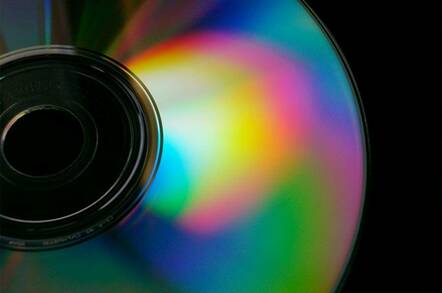 T-Mobile, the Deutsche Telekom AG wireless unit which picked up the former Mobilestar Networks Inc's US wireless hotspot network when it bought VoiceStream Wireless last year, yesterday dusted off its windfall investment, and announced plans to go global with its partners Starbucks Coffee Co and Hewlett-Packard Co.
Shortly before T-Mobile paid $50.7bn to acquire VoiceStream last June, the US GSM network operator had itself paid an undisclosed sum for MobileStar, one of the pioneers of the US hotspot scene whose disappointed ambitions had driven it into receivership.
The jewel in MobileStar's hotspot crown at the time was the network of access points it controlled in 600 Starbuck's cafes across the US. Since then, T-Mobile has done little with its hotspot estate other than withdraw it from a bilateral aggregation agreement with HereUare Communications Inc, another US hotspot pioneer that has put itself up for sale ahead of imminent bankruptcy.
Yesterday though, T-Mobile demonstrated that if it had any lingering doubts about the viability of the hotspot business, at least in the US, they have been overcome. In a joint announcement with Starbucks and HP, which is working with the two companies to provide equipment and develop applications to support their hotspot program, the companies revealed that having already expanded the original network to 1,200 Starbucks cafes across the US, they plan to grow this to 2,000 by the end of the year. Once this target is reached, the companies say they will be well on the way to meeting their target of having the first truly national US wireless hotspot footprint.
The companies yesterday also announced the first hotspots in Starbucks outlets overseas. Located in the UK and Germany, the new overseas outposts are firmly within T-Mobile's corporate footprint, and like the US outlets will benefit from the in-house backhaul capability that comes from having a national wireless operator as a parent.
In time, T-Mobile said plans are in place to spread hotspots to other Starbucks outlets across Europe, and for the German wireless operator to find new location partners to supplement its relationship with Starbucks. However, it is likely to be some time before the company's overseas footprint comes close to matching the scope of its US presence.
"[In Europe] people are generally much less wireless LAN aware. They are less likely to already use WLAN technology in the office, and much less likely to be using it at home," said Neil Dagger, HP UK's iPaq and connected devices business manager.
However, said Dagger, HP and its partners are committed to promoting interest in WLAN technology in the UK and Germany and will continue to offer free access to their new overseas hotspots for the immediate future. This, and other promotional measures planned for the rest of the year will be reinforced before Christmas by which time, Dagger said, HP will beginning to ship its first WiFi-enabled iPaq to corporate customers in Europe.
© Computerwire.com. All rights reserved.
Sponsored: Minds Mastering Machines - Call for papers now open