KPN loses faith in 3G, to dump Hutchison stake
At a knock-down price...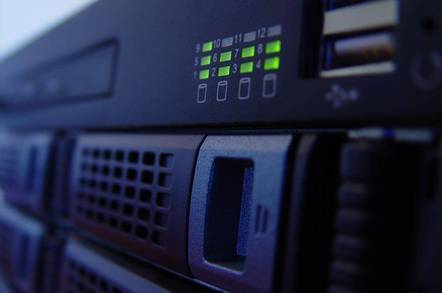 Dutch incumbent KPN NV plans to sell for a knock-down price its 15% stake in Hutchison 3G, which is due to pioneer 3G services in the UK in October, after a major reappraisal of the business plans of its mobile operations in Europe led it to write off 9bn euros ($8.7bn) from the value of its holdings.
While it paid approximately 1.5bn euros ($1.4bn) for its stake in Hutchison 3G, it has now written off 1.2bn euros ($1.16bn) from this investment, valuing the holding at 300m euros ($291m) and suggesting that the UK's fifth mobile operator is worth just 2bn euros ($1.9bn).
"This is a non-core asset and all non-core assets are up for sale but there aren't that many interested buyers," said chief executive Ad Scheeobouwer.
Hong Kong conglomerate Hutchison Whampoa Ltd, which owns a 65% holding in the company, along with Japanese giant NTT DoCoMo with 20%, said it was "deeply disappointed" with the decision.
But KPN, which has already slowed down its own migration to 3G, has also slashed 6.6bn euros ($6.4bn) off the value of its E-Plus German subsidiary. It has written off 3.9bn euros ($3.8bn) from the 8.4bn euros ($8.1bn) it paid for a German 3G license, and 2.7bn euros ($2.6bn) from goodwill in the operation.
While KPN expects to spend 1.4bn euros ($1.35bn) on 3G phone networks in the Netherlands, Belgium and Germany by 2005, the write-downs reflect a belief that 3G will not be the money spinner that carriers expected when they parted with billions for licenses.
KPN brought in an independent appraiser to look at the business plans of its mobile operations and looked to see whether their value in the company's books could be justified by the amount of revenue they will bring in over the years.
KPN is following the example of UK incumbent BT Group Plc in cutting debt levels accumulated during an ill-judged expansion program carried out by previous management.
In the second quarter to June 30, the net loss was 9.3bn euros ($8.9bn), up from a loss of 499m euros ($484m) on revenue of 3.1bn euros ($3bn), down from 3.2bn euros ($3bn). The current figure includes 7.4bn euros ($7.2bn) of amortization and impairments. KPN has brought its net debt down over the past 12 months from 22.8bn euros ($22.1bn) to 15bn euros ($14.5bn).
© Computerwire.com. All rights reserved.
Sponsored: Learn how to transform your data into a strategic asset for your business by using the cloud to accelerate innovation with NetApp