Whither Exchange users?
Explore your options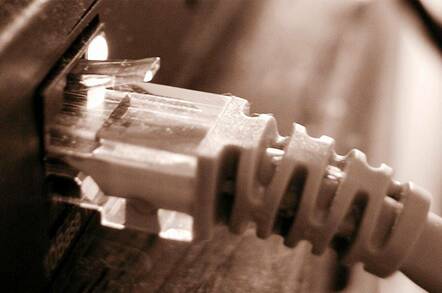 E-mail is now a tool that is to be found at the heart of everyday business. Along with the increasing reliance that is now placed upon e-mail has come a cost: the very large cost associated with managing these systems. At the moment Microsoft supplies one of the most widely deployed e-mail engines in the guise of Exchange. But will the recent changes to Microsoft's licensing plans and revelations concerning the next version of Exchange have any effect on usage?
There has been much comment on Microsoft's efforts to encourage users to move onto one of its new subscription licensing services. Indeed, it is difficult to find any end user organisation willing to voice anything other than displeasure at the changes and the perceived restriction of choice that these changes bring with them, not to mention increased costs.
Unfortunately, such is the dependence on Microsoft's tools that some organisations feel unable to contemplate moving to alternative solutions. However, recent developments in the e-mail space are making alternatives to Exchange more viable.
It has now been reported that the next release of Exchange Server, code named Titanium, will only be supported on Microsoft's new .Net Server platform. While the delivery of Titanium is still some way in the future, the tying in of any possible upgrade to Exchange with a simultaneous operating system upgrade is certain to cause many users to consider their options very carefully. *
It is likely that many organisations will simply choose to remain with their current Exchange set up, at least for the short term. This would avoid the costs and technical challenges of performing the upgrades. However, with heavyweight challengers such as Oracle and Samsung now beginning to offer credible e-mail server alternatives to Exchange that can be accessed using Outlook or other tools on client devices, Microsoft may find its e-mail dominance under some pressure.
Both Oracle, with its Collaboration Suite offering, and Samsung, with its Contact tool, claim to be able to provide e-mail server systems of very high reliability at a much lower cost point than Exchange. Microsoft's licensing changes are likely to add to the overall price pressure.
Overall, the combination of all of these factors should provide organisations with a strong motivation to investigate alternatives to both the 'do nothing' and 'Exchange upgrade' e-mail future. Any sort of e-mail migration or upgrade project is fraught with challenges, making 'upgrade time' a good opportunity to look afresh at alternatives. Over the last ten years the move has been towards Exchange; the time may be ripe for this trend to change.
&copy: Bloor Research
Mission Critical Research - Get Seven Bloor Research reports for only £99
* Update Microsoft has supplied this information:
"Titanium" code will execute on Windows 2000 servers and/or domain controllers with SP3 installed, and on Windows .NET Standard Server, Enterprise Server and Datacenter Server (member servers or domain controllers). "Titanium" will also work with pure and mixed Windows 2000 and Windows .NET Server Active Directory environments.
Below is the full list of enhancements received when running "Titanium" on Windows .NET Server (rather than Windows 2000):
- 8-node clustering with Windows .NET Enterprise Server and Windows .NET Datacenter Server
- Mount point support
- Online database snapshot
- Direct RPC/HTTP support (Outlook client to server)
- IPSec support for Front-End / Back-End configurations
Sponsored: Minds Mastering Machines - Call for papers now open