Chevin acquires Jyra Research. Or does it?
Confusion Inc.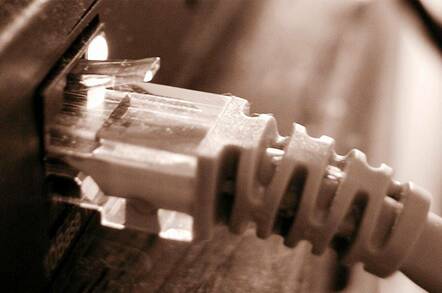 Network management firm Chevin has swooped to acquire the UK assets of Jyra Research from liquidators, but questions remain about the ownership and development of Jyra's performance management technology.
Although Luton-based Chevin said it had acquired the "core operating" business of Jyra Research Inc (technology, personnel and international client base) for an undisclosed amount, the US company hotly contests this.
In a statement, Jyra Research Inc. says "Chevin Limited did not purchase any rights to use the name Jyra or Jyra Research, nor did Chevin Limited purchase any of the stock of Jyra Research Inc. or Jyra Research Ltd."
This statement sits oddly with Chevin's plans to combine its TeVista network management suite with Jyra's technology, through which it hopes to save 80,000 man hours of research effort, along with using the deal to expand its client and reseller base.
A spokesman for Chevin was reluctant to talk about the financial terms of the deal.
Not so Jyra Research Inc. which stated that Jyra Research Ltd. was placed in voluntary liquidation in June, after the company's business on both sides of the Atlantic ran into trouble and attempts to find a buyer to keep the company afloat floundered. This double failure has left Jyra Research Inc. US board in a position where they are "seeking advice concerning liquidating or dissolving the corporation".
In the meantime, Jyra Research Inc still has enough energy to dispute Chevin's statement and give its version of lie of the land.
According to Jyra, last week UK liquidators "elected to sell Jyra Research Ltd.'s Intellectual Property Rights, goodwill and trade information along with some computer and network equipment, to Chevin for £37,200."
"As a condition of the sale, Jyra Research Inc. was required to waive all rights that it may have had in the intellectual property of Jyra Research Ltd., and refrain from developing, selling or dealing in
products providing functionality of that provided by the Jyra Research Ltd. for a period of 3 years, in exchange for £22,500."
So Jyra Research Inc. clearly believes it has something left to sell but exactly what that it remains unclear.
Chevin, meanwhile, seems to be reluctant to admit it obtained what seems to be a significant technology boost from a fire sale, lest the circumstances of the purchase detract from their worth.
In its niche, Chevin is well-respected but we don't think it's done itself any favour here in concentrating on spin over substance. The latter is, after all, what customers care about. And (from speaking to Jyra customers in the past) Chevin's praise of Jyra's technology seems well-founded.
What's wrong with a Phoenix from the Ashes story anyway? ®
Related Stories
Top 10 reasons for LAN downtime
Sponsored: Learn how to transform your data into a strategic asset for your business by using the cloud to accelerate innovation with NetApp