VeriSign gets European backing in ICANN reform fight
Plot thickens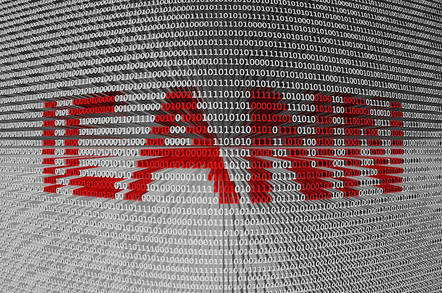 A coalition of international top-level internet domain name registries yesterday called on the US Department of Commerce to ensure the Internet Corp for Assigned Names and Numbers is reformed into a "lightweight" body with no regulatory power on new services and pricing, Kevin Murphy writes.
The move by VeriSign Inc and CENTR, which represents European country-code TLD operators, comes as ICANN is undergoing serious scrutiny from Washington, and as VeriSign is trying to introduce a new service that could add millions of dollars a year to its top line at a time when it is facing organic growth challenges.
In a letter to Nancy Victor, undersecretary of the DoC's National Telecommunications and Information Administration, which oversees ICANN, VeriSign and CENTR say that ICANN should keep out of regulating services, which are the domain of the market and government, and should be reformed to specify a tight technical remit.
"The function of regulation remain[s] within governmental prerogatives, whether it be of prices, services, business practices, or open competition in general," the letter says. "Rather its [ICANN's] function is to act as a central depository for information about, and provide coordination among those who operate, the technical infrastructure of the internet, most notably in the domain name and IP numberings systems."
VeriSign runs the .com, .org and .net TLD registries, among others. CENTR (the Council of European National Top-Level Domain Registries) includes such top-five registries as DENIC (for the German .de) and Nominet UK (for the UK's .uk). DENIC and VeriSign sent a letter to the NTIA yesterday virtually identical to the CENTR letter.
"This is the first time such major players have been in such united agreement," said VeriSign spokesperson Brian O'Shaughnessy. "ICANN should not turn into a regulator... This is purely a reaction to ICANN's mission creep."
ICANN's reaction is that the signatories of the letters all operate virtual monopolies, and so it's hardly surprising they don't want to be regulated "It's pricing regulation, in exchange for being able sit in this place and have a monopoly," ICANN's chief registrar liaison Dan Halloran said.
O'Shaughnessy said: "There's no such thing as a monopoly in this space. Every time a customer registers a .de or .uk domain, it's one less customer for VeriSign."
This intense lobbying comes at a time when VeriSign wants to introduce a controversial new Waiting List Service (WLS), which would allow VeriSign to add millions to its revenues every year, possibly at the expense of existing rival services.
In order to offer WLS, VeriSign has to have its contracts with ICANN amended, which means an ICANN board vote. Feasibly, ICANN's board could reject the proposal purely because they think the proposed price of $24 is too much. That kind of precedent being set is something VeriSign does not want.
O'Shaughnessy said: "This is a much broader issue than just introducing a Waiting List Service." He pointed out that ICANN is receiving criticism from many quarters at the moment - registries, the Senate, technology gurus. "The only people supporting ICANN are those people who are being paid by ICANN," he said.
The NTIA has control over whether ICANN's contract will be renewed at the end of next month, and it has made it clear that the outcomes of ICANN's efforts at internal reform will play a crucial factor in whether it gets to keep a grip on its powers.
© ComputerWire
Sponsored: Minds Mastering Machines - Call for papers now open