Veritas strengthens Linux position
Tier 1 OS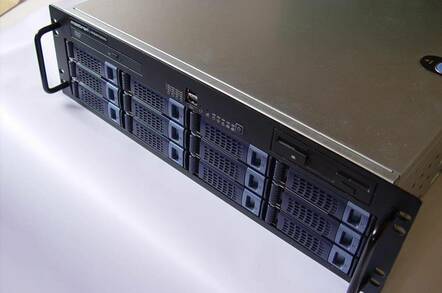 VERITAS, one of the largest software companies specialising in Storage Management, has released details of its support for Linux over the next year or so. The importance that the company now attaches to Linux can be perceived in the decision to treat Linux as a Tier 1 operating system placing it on a par with Solaris, AIX, HPUX and the Microsoft Windows platforms. In real term this means that over time VERITAS will provide full functionality for its products on supported Linux systems.
The company already supports Linux in its NetBackup tool and Foundation Suite products. Today it launches VERITAS Cluster Server for Linux and VERITAS ServPoint NAS for Linux. The addition of these technologies adds significantly to the storage management capabilities that VERITAS can offer on open system platforms and will allow organisations to envisage deploying Linux based systems in ever more business critical situations.
Whilst VERITAS is fully committed to supporting Linux it does not plan to make the products open source, instead delivering the tools in binary format.
It is interesting to note that VERITAS has ensured that it can offer round the clock global support of its products on Linux systems. Indeed, the company has started to offer cooperative support with a number of partners allowing 'warm hand-off' scenarios to be created for designated Linux based solutions.
Whilst on the subject of partnerships, it is worth noting that VERITAS has several companies in its 'VERITAS Powered' scheme with Cisco Systems a high profile member. It is reported that Cisco and VERITAS are working very closely on a number of solutions in the Linux space and there is clearly potential here for the two organisations to exploit their combined areas of expertise and experience to put together formidable offerings. We shall have to wait and see quite how this relationship will evolve in order to evaluate any deliverables that may eventually hit the street.
With VERITAS now beginning to push its Adaptive Software Architecture as a means for creating management systems spanning heterogeneous storage platforms, it is clear that Storage Management is still front page news. The question is - can Linux move to the centre of Storage Management with the support of companies such as VERITAS, IBM and Hewlett Packard?
Sponsored: Learn how to transform your data into a strategic asset for your business by using the cloud to accelerate innovation with NetApp