HP Continues Compaq's Detente with EMC
Swaps, not support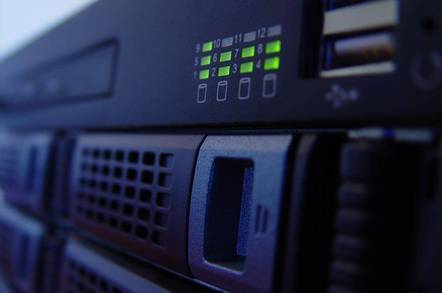 Even though EMC Corp and Hewlett Packard Co yesterday tried to play up the extension of the storage technology-swapping deal started between EMC and Compaq, HP predictably declared that the deal in no way implies support for EMC's WideSky middleware initiative,
writes Tim Stammers.
The agreement covers the use of either company's software management tools to manage the other's hardware. The ability to do this is becoming increasingly important to customers as storage area networks become larger and more commonplace, and so pool together increasing amounts of previously isolated devices made by different vendors.
The deal allows EMC to add only a little more third-party hardware to the list of devices it claims can be managed using its software. EMC already had access to what was formerly Compaq hardware, and now gains access to two extra HP devices. In terms of RAID market share, EMC quoted Gartner Dataquest estimates that HP accounted for 5.7% of global revenues last year.
The EMC hardware involved is EMC's Symmetrix and Clariion devices. EMC already had API access to HP's StorageWorks Enterprise Virtual Arrays and Modular Arrays - formerly Compaq devices - and will now have access to HP's Virtual Array and XP arrays.
EMC's newly-granted access to HP's XP array is much more significant than the access to HP's Virtual Array, and not just because the Virtual Array is being scrapped next year. The XP is a re-badged and reworked Lightning array originally made by Hitachi Data Systems. HDS and EMC last year attempted to negotiate an API swap between the HDS Lightning and EMC Symmetrix, but gave up after some months. There is apparently little warmth left, as the two have traded patent infringement suits.
Although the XP is a rework of the Lightning because it includes software developed by HP, HDS yesterday threw some doubt on EMC's claim of access to the XP. "This is something we weren't aware of. We can't see at this point how EMC could access anything on the array," an HDS spokeswoman said.
But EMC was adamant that it has achieved that access. Vice president of global alliances Don Swatik insisted: "There is absolutely no issue on the breadth and depth of the API capabilities which we have with respect to the XP. We have all functions covered." According to EMC those functions span a full range of monitoring and management tasks, including the creation of LUN masks and the control of data snapshotting or mirroring.
HP's willingness to continue giving up APIs to what was formerly Compaq hardware, and now to its own arrays provides very real and direct benefits for EMC's WideSky middleware initiative, Swatik pointed out. WideSky is middleware being developed by EMC which the company promises will eventually provide an interface to a wide range of third-party products, through a mix of voluntary API swaps, reverse engineered access, and other means. "Every piece of technology we add to WideSky takes it further, " Swatik said.
WideSky is seen by many as a very proprietary initiative that could give EMC an unhealthy influence over the market. When Compaq swapped APIs with EMC last year, it insisted that the move in no way represented backing for the "proprietary and counterproductive" WideSky (ComputerGram International, 9 November 2001), and took EMC to task for suggesting that it did. HP took exactly the same stance yesterday.
"HP has always believed that the ultimate method of achieving heterogeneity is through the implementation of standards. We have not licensed WideSky," said Mark Sorenson, HP's vice president of storage software solutions. Does that mean HP is not endorsing WideSky? "Correct," said Sorenson. At which point Swatik, possibly mindful of Compaq's anger with EMC last year, displayed a level of candor probably never to be seen again in the IT industry: "I've got to agree with Mark that this is not an HP endorsement of WideSky," he said.
© Computerwire.com. All rights reserved.
Sponsored: Minds Mastering Machines - Call for papers now open