Citrix to pink slip 10 per cent
Decimation, 21st century style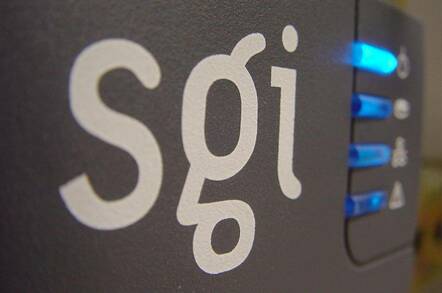 With its Q2 figures due to be announced on July 17th, Citrix has given a broad hint as to the likely outcome and is pre-empting the results by announcing that it expects to layoff around 10 percent of its staff.
This time last year, Citrix earned revenues of $147 million for the second quarter. The expectation for 2002 is somewhere between $116 million and $118 million. Profits will dip from 12 cents per share to somewhere between 5 and 6 cents. This may be adjusted to exclude amortization charges and write-offs, giving earnings of between 6 and 7 cents per share.
Citrix is not seeing this as a temporary blip. The estimate for Q3 revenues is set between $110 million and $115 million and the full year figures are expected to come in at around $490 million. It is not surprising, therefore, that it has felt the need to take quick action.
The immediate consequence of the reduced profitability is that the world-wide headcount will be reduced by 10 percent. It is believed that the current staffing levels are just below 2000 and so we can expect 200 job losses to occur. In addition to this, there will be a significant reduction in sales and marketing expenses but will focus more on direct sales, so it shouldn't be too difficult to work out where the lay-offs will be focussed.
The interesting part of the announcement, made by President and CEO, Mark Templeton, is his analysis of where things might be going wrong. The indications are that revenues from electronic licenses and software subscriptions are increasing by 15 percent. The problem seems to lie in the acquisition of new small customers.
This is an area where Citrix has, traditionally, done reasonably well as small business look to MetaFrame as a solution to their terminal server requirements. In times of hardship, it seems, that they turn to the free of charge option from Microsoft. Microsoft Terminal Server is another of those bundled layers that offers the connectivity options that these small businesses need but without some of the added value that Citrix usually looks to provide.
Templeton expects that these companies will, eventually turn to Citrix once they realise that they need that extra value. This has the effect of lengthening the sales cycle for Citrix - in the shrink-wrap market that usually has no sales cycle at all.
Does this mean that one quarter or two quarters down the road, we should see those revenue levels picking up again as the Microsoft Terminal Server users move across to MetaFrame? Clearly the next quarter prediction doesn't assume so. The problem may be a long-term issue and maybe Citrix needs to do something to maintain the attention of that audience.
Shame about those marketing staff.
Sponsored: Learn how to transform your data into a strategic asset for your business by using the cloud to accelerate innovation with NetApp