EMC And Accenture – The Switzerland of Storage
Vendor independent consulting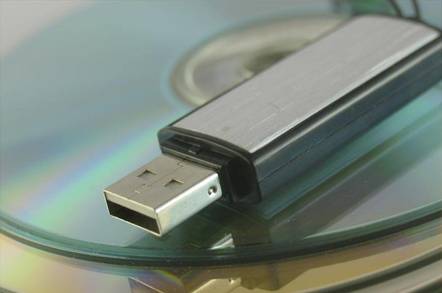 EMC and Accenture have joined together to create Information Solutions Consulting, a new business targeted at bringing "end to end, platform independent storage consulting services" to the market. The five-year agreement will see the new group set up as a new unit within EMC but separate from the core EMC professional services business. The new services are meant to extend the reach of EMC's services, not replace its service business.
The unit will be seeded with around two hundred staff taken from both EMC and Accenture and will initially focus its efforts on EMC existing Global accounts in North America and Europe. The new venture will initially have four cornerstone offerings. The consulting services available will look at the areas of:
Storage Infrastructure Strategy - to help companies reduce costs whilst aligning business goals with IT.
Storage Management Optimisation - to supply tools, policies and best practise including financial modelling for charge-back mechanisms.
Information Storage Consolidation - the design of storage infrastructures.
Business Continuity Planning - to help design cost effective delivery of disaster recovery plans and strategies.
The new unit is looking to combine EMC's technical knowledge with Accenture's consulting and service delivery skills coupled with both sides best practise methodologies. The unit will be an EMC unit using a "shared success" business model but EMC will be totally responsible for the strategic direction of the unit with all revenue flowing through EMC. There is no doubting the potential strengths of such cooperation between the two organisations.
The new venture wants to position itself to provide platform independent consulting services, but it may prove difficult to persuade users of the real independence of the consultancy whilst it is effectively another EMC business unit.
Interestingly, both EMC and Accenture will remain free to work with other partners. However, this may also pose challenges since many of EMC's existing partner base already attempt to offer such "vendor independent" services.
There is a demand from the end user community for highly skilled, high value advice on how to build and manage heterogeneous storage systems. EMC is currently devoting a lot of attention to the heterogeneous storage space, especially through its AutoIS and WideSky software initiatives. If EMC and Accenture together can grab any sort of hold in the vendor neutral consultancy business there is clearly room to grow. We shall have to wait to see if the two together can win mind share as a "Switzerland of Storage" advice centre and build a thriving operation.
© IT-Analysis.com. All rights reserved.
Sponsored: Learn how to transform your data into a strategic asset for your business by using the cloud to accelerate innovation with NetApp