Cisco to roll out airport WLAN hotspots in Europe
Claims 19 signed so far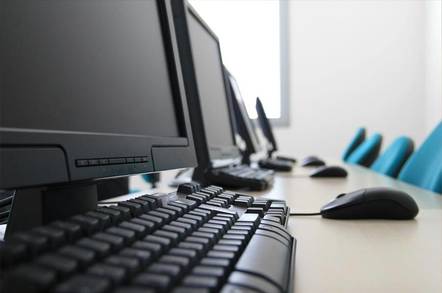 Cisco Systems Inc yesterday said it is working with 19 European airports to install wireless local area network systems based around its Aironet WLAN products. Cisco's announcement comes just three weeks before BT Group Plc is due to formally launch Europe's largest commercial public WLAN network, and is part of a fast growing interest in so-called "hotspot" systems that have emerged from the US and use 802.11b systems to provide ad hoc internet access to business travelers.
Cisco is selling its Mobile Office product package to European airport operators as a new means of extracting revenue from departure lounge-bound business travelers. Since the operators are not telecoms operators, Cisco is attempting to make the business of rolling out hotspots easier for them, by bundling its Aironet wireless access point products with a raft of supplementary systems, including its long-reach Ethernet (LRE), Building Broadband Service Manager (BBSM) and virtual private network software.
Among the European airports committed to using Cisco's hotspot technology are Ataturk Airport in Istanbul, Turkey; Munich Airport, Germany's second largest air terminal; and Denmark's Copenhagen airport.
Yesterday, as ComputerWire went to press, Cisco was unavailable for comment, and it remains unclear whether the Mobile Office-based hotspots will be managed by Cisco, the airports, or by a third-party operator. However, the announcement is still something a coup for Cisco, since there is currently stiff competition among would-be hotspot operators to penetrate Europe's airport operators.
In the US, the experience of Wayport Inc, which operates wireless and wired-access systems in nine airports, public WLAN access in busy terminals has proved a key driver for the hotspot industry. Wayport has driven its quarterly individual connection rate from 70,000 in the first quarter of 2001 to 270,000 in the last quarter, largely due to its focus on airport and business traveler hotel locations.
Already in Europe other WLAN operators, notably Megabeam Ltd, are fighting hard to acquire prime locations in airports and hotels as the basis for their new businesses. Megabeam claims to have received firm commitments from 3,300 locations in this sector, and is already providing PWLAN services in several leading Italian airports.
However, Europe's top airports, such as the British Airport Authority's massive multi-terminal bases which service London at Heathrow and Gatwick have yet to ink agreements with potential Wi-Fi operators. Cisco will almost undoubtedly be in the running to acquire these locations, but it is just as certainly facing fierce competition from the likes of British Telecom and Megabeam.
© Computerwire.com. All rights reserved.
Sponsored: Minds Mastering Machines - Call for papers now open