IBM blades cut it for Giga
Which is nice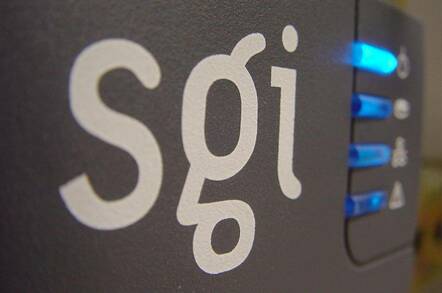 IBM's launch of high-end enterprise blade servers in Q3 has earned the thumbs up from analyst firm Giga.
Giga reckons that IBM's e-server BladeCenter by a "slim margin" to better recent high-end blade server announcements from Dell and what it believes Compaq (HP) will deliver. BladeCenter, like competitive offerings, is designed for mid-range applications or database servers, rather than lower-power edge services.
IBM's server blades "are the highest performance dual-CPU blades announced to date by a major vendor", it reckons. Giga gives IBM's blades the edge because of the presence of redundant Fibre Channel data paths and an embedded FC switch option for the chassis.
Each of IBM's blades will have a pair of 2.2GHz Intel Xeon-DP (Prestoria) processors with support for up to 8GB of memory. They use the same ServerWorks Grand Champion LE chip set found in many standard two-way rack mounted servers. They can be expected to have similar performance.
IBM will pack up to 14 blades in a 7U enclosure, as opposed to six blades in a 3U enclosure, the form factor favoured by Dell. Both set-ups offer 84 blades per 42U rack. Compaq is expected to ship high-end blade servers that give 56 blades per rack.
While this is less dense than Pentium III-based low-power blade servers from the likes of RLX Technologies or Fujitsu Siemens, it is 3.5 times the density offered by Egenera, the only other vendor currently shipping high-end Xeon DP blades.
However, although IBM has said it will ship four-way SMP blades next year, it cannot yet match Egenera capability in that department.
Although IBM is not providing too much information of its blade server plans, Giga reckons its roadmap will fork to provide 64-bit Itanium blades and denser IA32 blades, probably based on Intel's Gallatin processor, which is due to become available early next year. Gellatin processors will offer Xeon performance at substantially lower power consumption.
IBM may also introduce blade servers based on its Power processors, if it senses enough demand from its installed AIX customer base. ®
Sponsored: Learn how to transform your data into a strategic asset for your business by using the cloud to accelerate innovation with NetApp