IBM sells off more storage biz (to LSI Logic)
RAIDing Party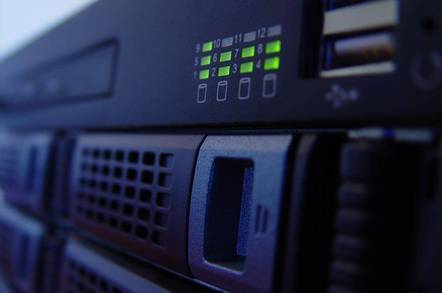 IBM is continuing its flight from the storage component business by selling its Mylex business unit, which makes RAID controllers, to chipmaker LSI Logic Corp. The move marks an expansion for LSI downmarket into the market for NT RAID storage.
Terms of the deal, which is expected to close in the third quarter were not disclosed. IBM bought Mylex in 1999 for $240m, and will hand to LSI a business unit with an established dealer network, and OEM relationships with IBM, NEC, Fujitsu-Siemens, Xyratex and Eurologic.
Mylex sells both internal and external RAID controllers, and its internal RAID controllers will overlap with similar products LSI already develops. LSI said yesterday however that the purchase had been made primarily because of Mylex' external controller business.
Mylex was part of the microelectronics business of IBM's technology group. That microelectronics organization last month announced the lay-off of 1,000 staff or 5% of its total workforce, and said it was focusing on three activities - ASIC manufacture, the operation of high-end chip foundries, and PowerPC products. "Storage controller products are not core business for Microlectronics," an IBM spokesman said.
IBM yesterday announced the sale of its Endicott, New York-based chip packaging business to a privately funded group of former IBM executives. In April, IBM sold off its HDD business to Hitachi Data Systems for a rumored and unconfirmed price of around $1bn.
Mylex has around 290 employees, around 100 of which will transfer to LSI's subsidiary Logic Storage Systems Inc, which makes complete storage systems and will take on the external controller side of Mylex's business. The remaining staff, involved with internal controllers, will transfer to the part of the LSI Logic parent company which makes storage components.
There will be an overlap between LSI's internal controllers, and the internal controller business which LSI bought from American Megatrends Inc - AMI - last year. No decision has been made about the future of either set of products, said Flavio Santoni, vice president of sales and market for LSI Storage Systems.
"I think it's fair to say the primary focus of the deal was the external RAID business," Santoni said.
According to Santoni, the purchase will bring his organization the sales channel and staff needed to explore new business. "We see developments in the low end of the storage market, and we see a lot of value in modular systems," he said. Santoni estimated that Mylex has "a good sized business in the NT space.....not many companies can attack the market with a distribution channel like theirs," and said that Mylex' RAID controllers slot in below LSI's existing Unix-based external controllers.
LSI Logic Storage Systems does most of its business selling storage boxes which are relabeled by suppliers such as IBM, Sun, Compaq and HP. It suffered badly in the overall storage market downturn last year. While overall revenues fell by around 18%, LSI Storage Systems saw its revenues almost halved, to $211m. Santoni insisted its revenues are growing again. For its first quarter this year, the organization saw a revenue of $59.9m, up from $52.4m in the previous quarter, but down on the $62.2m seen in the first quarter last year.
The parent company LSI Logic itself posted a pro forma net loss of $74m on heavily reduced revenue of $1.8bn in 2001, down from a pro forma profit of $116m and revenue of $2.7bn in 2000. However it ended 2001 with over $1bn in cash and short-term investments.
© ComputerWire
Sponsored: Minds Mastering Machines - Call for papers now open