IBM gains UK server share
Most fall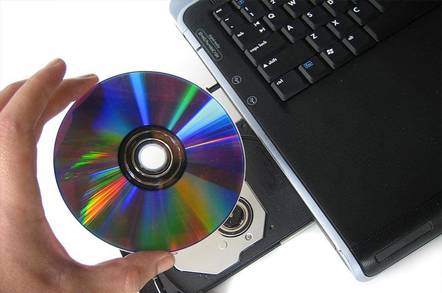 It has certainly been a tough 12 months for server companies in the UK. Between the start of Q2 2000 and the end of Q1 2001, some $3.55 billion worth of servers were sold in the UK, according to IDC research. For the same period just a year later, ending Q1 2002, that figure had fallen to $2.49 billion, a decline of 29.5 per cent.
Recession-induced spending restrictions and dotcom failures have taken their toll, most notably among the best known vendors, IBM, Compaq, HP, Sun and Dell. These companies - five then, four now - define the UK server market, controlling more than 90.4 per cent of the business, up from 88.7 in the Q2 2000 to Q1 2001 period.
No wonder then that they should equally suffer some of the biggest losses, with HP, Sun, Compaq and Dell, seeing their revenues slide 38.4, 38.1, 32.9 and 26.9 per cent respectively, exceeded only by minority players Groupe Bull's 52.8 and Unisys' 42.4 per cent sales decline, though these two companies' sales are a fraction of the others'.
Of the top-tier companies, IBM did best, declining just 6.3 per cent. It's hard not to imagine Big Blue's big advertising budget playing a part here, not to mention its focus on services as much as hardware sales - IDC's figures measure customer revenues. Clearly the more servers you sell in boom times, the bigger the impact of a downturn, though as the over tier-one and tier-two market share figures show, you're more likely to win the business of those folk who are still buying servers.
Other factors hit the top-tier players, primarily the uncertainty surrounding the HP/Compaq merger and the major management changes Sun was at that point steering towards. IBM's first profit warning in 14 years didn't help much, either.
One company proved resistant to the downturn: Fujitsu Siemens, which saw server revenues rise 82.7 per cent across the two periods measured by IDC. Fujitsu Siemens itself boasts that it's being viewed as a "credible alternative to some of their more established enterprise technology providers". More likely, its success has come about by its shift to emphasise its higher unit cost and even higher value Solaris-based products - like IBM, it's benefiting from selling more hardware capable of pulling in greater service revenue.
And lest Fujitsu Siemens get too cocky, while its European server market share comes in at 9.3 per cent, in the UK, it's less than three per cent of the total. So it has a long way to go before it can be considered at top tier player in the UK.
Looking ahead, the signs are positive, says Thomas Meyer, IDC's European Enterprise Server Group Manager. During Q1, the UK accounted for 21 per cent of the servers sold in Europe, up from 20 per cent in the year ago quarter and Q4 2001's 16 per cent. That suggests a something of a turnaround in the UK's fortunes, but Meyer cautions against excessive optimism: annual growth will at best be in one or two per cent, he believes.
However, that shouldn't dampen the UK market's desire for new technology, and its adoption of server appliances and blades should continue to exceed the European average. ®
Sponsored: Minds Mastering Machines - Call for papers now open