Sun joins the benchmarketing season
Sitting with the heavy hitters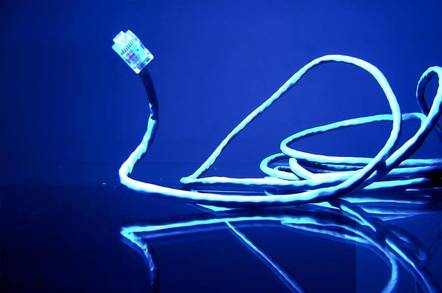 Sun Microsystems yesterday announced that its flagship Sun Fire 15K server had recorded the World's Fastest TPC data warehouse result based on the TPC-H benchmark.
In the latest salvo in the benchmarketing wars (which saw results released by IBM and Hewlett-Packard earlier this week), a 72-processor 1050 MHz Sun Fire 15K system with 288GB of memory, running Solaris 9 and an Oracle9i Database, toped the performance of the 128 processor HP and NCR systems. Sun's system featured 18 Sun StorEdge A5200 disk arrays.
The system, designed to serve as a mainframe replacement and due to be available on October 30, delivered 23,813.7 QphH@3000GB at a price performance of $215/QphH@3000GB. This represents a 26 percent better price/performance for the Sun Fire 15K rig over Intel-based systems, according to Sun.
The TPC-H benchmark represents ad-hoc queries designed to represent real-world decision support and data warehousing applications. IBM has yet to run a TPC-H benchmark on its mainframe or IBM p690 server, according to Sun.
You can see a table showing comparative performances in the benchmark here. ®
Related Stories
My dad's server's bigger than yours
IBM says Intel eServers trounce Dell, challenge Sun
Sponsored: Minds Mastering Machines - Call for papers now open