Server memory – of course it's expensive
Peace of mind?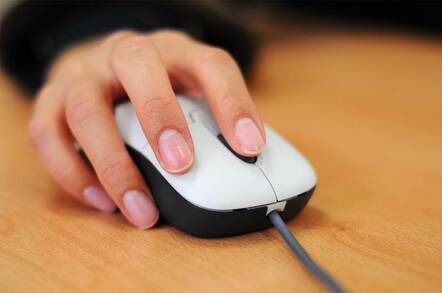 Late last year, when SDRAM prices reached the end of a downward price spiral, you could easily pick up 1GB of PC memory for under £100. DRAM prices have since risen a little, but it remains inexpensive to upgrade a PC with a full complement of memory.
Not so for servers. Prices may have come down too, but adding extra memory to a server remains a costly business, with 1GB of server RAM easily costing five times more than a PC owner might pay.
That's if you buy from a memory specialist like Crucial Technology or Kingston - buy memory from the server's manufacturer and the premium can be even higher still.
There's certainly a case to be made for a price premium over standard desktop RAM. Servers, particularly the more high end models, can be complex beasts, highly bandwidth dependent, and vendors often develop their own memory modules for specific machines - though the chips themselves are the same. That development work, plus the manufacture of non-standard modules, increases the cost. So does testing the modules to ensure they are fully compatible and operate as specified within harsh server environments. Server downtime costs money, so nothing that might corrupt a byte here or a bit there and cause a crash can be tolerated.
But tying server owners into proprietary products breeds the worst in some suppliers, who see it as an opportunity to rack up margins. Vendors traditionally charge far more for memory - even for standard SDRAM DIMMs used in 32-bit servers that are essentially just high-spec. PCs - for memory than specialists do. One vendor charges an extra £540 to add a further 768MB to a 32-bit rack server; the same upgrade from Crucial, albeit DIY, costs £132. Higher up the market, Kingston claims one corporate customer cuts its annual memory spend from $9 million to $3 million by switching from vendor product to Kingston's.
Unfortunately, for some vendors, that means using dirty tactics to prevent buyers looking for cheaper memory supplies. Kingston claims a number of server vendors' sales reps have happily told buyers that third-party RAM violates their hardware warranties and - worse - hasn't been tested and certified for compatibility.
Rubbish, says Kingston, which claims it thoroughly tests all its server memory for total compatibility and reliability. Indeed, adding third-party memory can't void a warranty. If the memory is the cause of the fault, the vendor can choose not to repair the hardware under warranty, but if some other warranted system component fails, the warranty applies whether third-party memory is installed or not.
To beat these claims, Kingston provides server customers with free back-up memory and tech support. It believes these services won't actually be needed, but offers them to give customers piece of mind. Other server memory specialists, like US-based Cambex offer similar services, for similar reasons.
But for many server owners, we suspect, buying more expensive vendor memory isn't a problem: it avoids the warranty/installation issue and, when you're buying a server costing many tens of thousands of pounds, spending an extra grand or two on RAM isn't a big deal. Server buyers, in short, are not the same creatures as PC consumers, and vendors will continue to cash in on that fact. ®
Sponsored: Minds Mastering Machines - Call for papers now open