NEC crowned supercomputer king (again)
AMD spins up the charts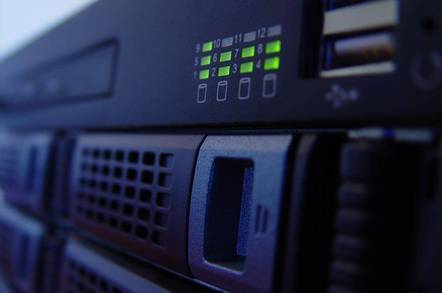 NEC is top of the supercomputer tree, with its Earth Simulator offically overtaking IBM's ASCI White nuclear bomb simulator in the TOP500.
This is not exactly a surprise: the emphasis is "officially. For the NEC Earth Simulator was first named fastest, biggest, tinnest on the planet, in April. However, the TOP500 supercomputer league table is updated only every six months, so it's had to wait until now for the enthronement.
Anything else newsworthy? Ah, yes, AMD has sent us a press release with the curious headline:
AMD ATHLON(tm) MP PROCESSORS DRIVE MOST POWERFUL X86 CLUSTER SUPERCOMPUTERS IN EUROPE AND ASIA
Is it just us, or does this contain more spin than a spinning thing in spinning lane in spinning land?
The real news point is that AMD-cluster machines occupy two places, at 35 and 47, in the TOP50 for the first time. This is a significant advance for the company which made its first entry into the TOP500 - at 437 with a bullet - only in July 2001. But there's a way to go, yet.
Five of the TOP10 systems are from IBM, 3 from HP, and one from NEC, and Intel (ASCI Red).
IBM occupies most slots in the latest Top500, with 33.3 per cent of "installed Linpack performance", Hewlett-Packard Co is second with 22.2 per cent and NEC is third with 19 per cent.
HP is, post-Compaq, the leader in terms of numbers of installations with 168 systems, against IBM's 160. ®
Related stories
NEC captures supercomputing crown
World's fastest supercomputer goes down a bomb
AMD cluster sneaks in Supercomputer top 500 list
Sponsored: Learn how to transform your data into a strategic asset for your business by using the cloud to accelerate innovation with NetApp