HP boosts Superdome performance
With 875MHz PA-8700+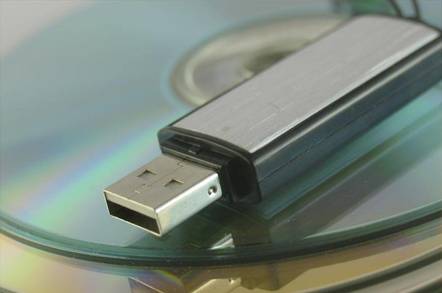 Hewlett Packard Co will today announce that it has cranked up the clock speed on the PA-RISC 8700 processors used in its top end Superdome Unix servers. The new PA-8700+ processors run at 875MHz, a 17% increase in clock speed over the 750MHz PA-8700s currently used throughout the former HP 9000 Unix server line.
Vish Mulchand, product line marketing manager for high-end servers at HP's Business Critical Systems unit, says that the new PA-8700+ chips use a 0.18 micron copper/SOI process that allows the HP-8700 core and on-chip L1 cache memory (which is a hefty 2.25MB) to be shrunk enough to crank up the clock. He says that the PA-8700+ is coming to market about four weeks ahead of schedule. The PA-8700 and PA-8700+ chips are designed by HP, like all prior generations of Precision Architecture chips, but these two generations of chips were actually manufactured by IBM Corp's Microelectronics Division.
The 875MHz PA-8700+ processors are available immediately for Superdome servers in 16-way, 32-way, or 64-way configurations. Customers with Superdome servers can mix and match 650MHz PA-8600, 750MHz PA-8700, and 875MHz PA-8700+ processors all within a single system; however they must isolate different processor speeds within physical partitions on the Superdome. The faster Superdome PA-8700+ processors are available at the same price as the prior PA-8700 processors, at $23,000 a piece. HP is expected to cut the price on the 750MHz PA-8700 processors by 7.5% in conjunction with this announcement. Mulchand says that within the next two months or so, HP expects that about 90% of its new Superdome sales will use these faster processors, and that many existing Superdome customers will chose to mix and match these new processors with their old ones. He says that about half of the Superdome installed base engages in this practice because of the investment protection it affords.
Within the next couple of months, HP will work the PA-8700+ into its rp Series midrange servers, its entry servers, and its workstations, very likely working from the top of the product line down.
The impending PA-8700+ announcement was obviously, as we conjectured at the time, what HP was talking about when it said a few weeks ago that it would soon be able to beat IBM's benchmark results on the TPC-C online transaction processing benchmark with its 32-way pSeries 690 "Regatta" server. That machine was able to process over 400,000 transactions per minute on the test, and sources at HP said that within 60 days it would be able to beat IBM's performance on the test by around 20%, hitting around 480,000 TPM.
© ComputerWire
Sponsored: Minds Mastering Machines - Call for papers now open