EMC's careful words do Brocade no favours
Read the small print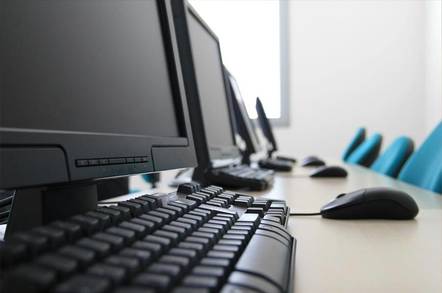 Exactly what EMC Corp thinks of the first high-end SAN switching from Brocade Communications Systems Inc is not clear, possibly because the company itself has yet to decide,
Tim Stammers writes
. But by releasing the product under a staged qualification program, it may have inadvertently undermined what limited confidence there is in the flagship product launched by Brocade last month.
EMC has begun selling a re-badged version of the Brocade device. Called the Silkworm 12000, the device is critical to Brocade's long-term survival. But echoing previous negative judgements of the 12000, EMC is requiring customers to sign a letter confirming that they understand that the device has not yet been fully qualified, and is "strongly" advising that it be used only in dual, redundant networks.
A confidential EMC document issued earlier this month and seen by ComputerWire appears to require EMC's sales staff to free the company from any product liability and to make absolutely certain customers know what they are buying.
"Before an order can be processed, your customer must sign a letter that describes the product's initial release," the EMC document says.
The 12000 is the first high-end, notionally high-availability, product from Brocade Communications Systems Inc. IBM, which is also selling a re-badged version of the device, last month warned its channel not to describe the device as a high-end high-availablity product, for fear of creating a "customer satisfaction situation." IBM told its channel that the device is certainly not such a product and should therefore only be used in networks protected with dual redundant fabrics.
The use of dual SAN fabrics, or redundant networks is becoming widespread, and is already recommended by the incumbent high-end director-class SAN switching hardware suppliers McData Corp, and Inrange Technologies Inc. But given the hot-swappable, redundant components built into high-end SAN switches in order to provide high availability, this can be considered as belt and braces advice for critical and high-end systems, and not necessarily all applications.
EMC said that it too recommends dual fabrics to customers, regardless of what SAN switching hardware they are using, but said that for the Brocade device it had stepped up the level of the advice to "highly" and "strongly" advised.
"In this case we're taking it a step further, because we haven't qualified the switch for every possible environment," a spokesman for EMC said.
EMC is completing a "staged roll out" of its Connetrix ED-12000B - the rebadged Silkworm 12000 - in order 'to satisfy customer demand and to provide customers with the opportunity to test this product in their own networks." This involves stage-by-stage qualification of the product, a process which EMC has rarely used before for other OEM or third-party products.
"We're still testing a variety of things. Switches involve the most complex and intense qualification tests," the spokesman said. EMC hopes to complete qualification of the 12000 by the third quarter.
The EMC document shows that as yet EMC has not qualified the use of ISL links between the 12000 and other Brocade devices, or the use of its own ESN Manager version 2.0 to control zoning and discovery on the switch.
Brocade declined to comment.
© ComputerWire
Sponsored: Learn how to transform your data into a strategic asset for your business by using the cloud to accelerate innovation with NetApp