HP's Unix Aim is Tru
Mix and match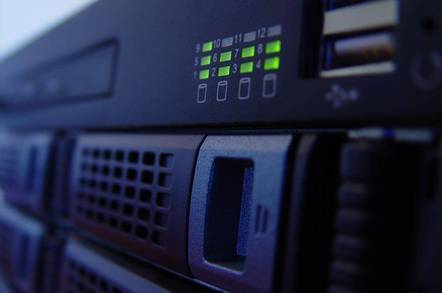 Hewlett Packard Co will deliver the clustering and file systems extensions from Compaq's Tru64 Unix variant to its own HP-UX in 2004. The extensions will be delivered in the second version of HP's Unix operating system designed for both Intel Corp's Itanium 2 platform and HP's own PA-RISC processors.
In something of a rare occurrence with technology acquisitions, the Unix and Alpha processor expertise that Compaq acquired with Digital Equipment Corp in 1998, and was subsequently acquired by HP this year, will live on in HP-UX and Intel's future versions of the Itanium processor family.
Palo Alto, California-based HP currently has two versions of its HP-UX Unix available, HP-UX 11i for its own PA-RISC processors, and the recently announced HP-UX 11i v1.6 for Itanium 2. These will be superseded by a single version for both PA-RISC and Itanium with HP-UX 11i v2 in 2003, which will also feature the first phase of HP's self-healing and self-tuning development work and support for scaling up to 128 processors.
The arrival of Tru64's TruCluster clustering capabilities and journaling file system will come in 2004 with HP-UX 11i v3, to be followed by phase two of the self-healing and self-tuning functionality with HP-UX 11i v3 in 2005.
In 2004/2005 HP sees a cross-over between the performance capabilities of its own PA-RISC and Alpha processors and Intel's Itanium 2, and the company believes that this will be the point at which many current Tru64 Unix AlphaServer users consider moving over to HP-UX and Intel. According to HP's VP of the Alpha Systems Division, Rich Marcello, many customers will still wait until around 2007 to make their move however, driven by application availability and business need.
By that stage, Intel should be making the most of the 500 or so chip developers and 100 compiler experts that are moving over to Intel following the June 2001 agreement between Compaq and Intel. Around half the Alpha developers are already at Intel, adding their 64-bit multi-threading, clustering and parallelism expertise to Intel's processor designs.
There are around 700,000 Alpha customers worldwide according to Marcello, with 400,000 on OpenVMS and 300,000 on Tru64 Unix. While the company's stated aim is to keep 100% of those end-users, Marcello states that he would be "extremely dissatisfied if we lost more than 10%." So far, he says, response to HP's roadmap from those customers has been good. "99% of customers are okay with it," he says, "because they can see that it was a technical decision that was made."
Nevertheless, HP will be working hard to keep hold of its small but lucrative Alpha customer base. With users typically in the financial, telco, healthcare, government and high performance computing markets, HP is aiming to keep its Alpha customers happy. Part of that is a ten-year commitment to support existing Alpha customers. A revamp of the AlphaServer line will be delivered in early 2003 with the EV7 'Marvel' processor, to be followed 18 months later with the EV79 speed enhancement. Systems based on the EV79 will continue to be sold through 2006, and will be supported through 2011.
While Tru64 Unix customers will be encouraged to move over to HP-UX 11i v2 from 2004 onwards, OpenVMS will itself be ported to the Itanium processor. In order to assist with migration, the company has introduced the AlphaServer Customer Assurance Program, which offers a money-back satisfaction guarantee for transitions to Intel systems, as well as training, leasing and architecture programs. The company is also offering cross compilers, API extensions and systems management tools to ease the migration of in-house developed applications.
As for commercial applications, HP says that it is seeking assurances from its Tru64 Unix and OpenVMS ISVs that Intel versions of existing applications will be available to ease the transition path. Again, Macello says the reaction has been good. "The cost of losing a customer is high," he explains. "Also, HP is going to be the number one supplier, and they don't want to put us off."
© ComputerWire
Sponsored: Minds Mastering Machines - Call for papers now open