Server sales drop sharply
Japan and US worst hit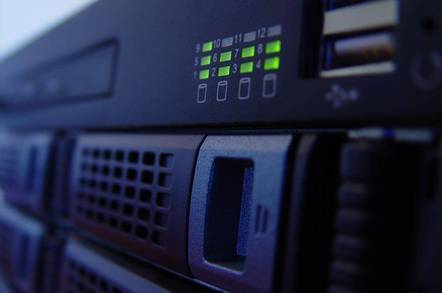 Server sales are on the slide again this year as companies across the globe continue to keep their belts tight. The first quarter of the year was plagued by a dip in shipments and, according to IDC, it is unlikely that the market will pick-up in this next quarter.
The problem behind the sales slump apparently lay at the doors of Japan and the US. Both have been plagued by near nonchalance towards technology recently. And this was reflected by the purse strings, which were kept tightly closed. This attitude, which seems more widespread than just the US and Japan, lead the server market firmly into the doldrums. The second quarter of this year saw shipments fall by 14.5%.
This may seem like a big drop but levels like this have picked up in the past through the second half of the year. IDC, however, doesn't think this is likely this year. It estimates that, although the server market will pick up in the second half of this year, it will end 5% down on the previous year.
This does mean that there is an opportunity though. If the market is picking up in the second half of the year that means the server manufacturers can start to position themselves for a rebound. They've had a good few years of turbulence, thanks to budget cut backs and an overall lack of technology investment. But, if the forecasts are right, 2003 should see a return to good health.
IDC is estimating that Asia/Pacific will be the big boom area. Over the next five years it's expected to turn in a compound annual growth rate of 9% over the next five years driven, IDC says, by a reinvigorated telco market. The US will still be the real money-spinner though and is expected to maintain the largest share of the server market.
It's not just regions that will drive growth back into the sector; innovation will naturally play a part. And none are more critical, says IDC, than the raft of Blade Servers that are currently flooding the market. These small footprint, high power utility boxes are expected to buoy the market considerably over the coming years, if only because of the demand for Internet services. But it's unlikely that these things will fatten the corporate pockets of the server manufacturers — you can buy about 40 of them before you even enter traditional server price territory.
There was some further news from IDC's figures. Mainframes are, once again, said to be entering a period of slow growth. Whilst in 2001 Mainframes were clinging onto as much as 13% of the market share, by 2006, IDC predicts, this will have fallen to less than 8%.
Sponsored: Minds Mastering Machines - Call for papers now open