Sun delivers Cherrystone UltraSparc-III servers
Pitches at 4-way Xeons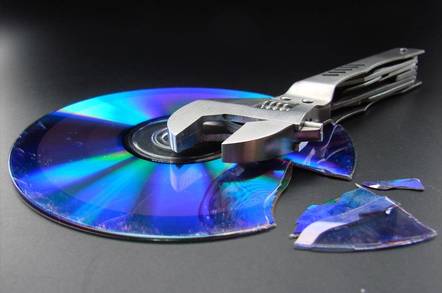 Sun Microsystems Inc will today announce that its "Cherrystone" UltraSparc-III workgroup servers, one of the few missing pieces in its Serengeti lineup of Sun Fire servers, are finally ready to go to market,
Timothy Prickett Morgan writes
.
The Sun Fire V480 server was previously known internally as the 480R and is the bigger brother to the "Littleneck" Sun Fire 280R dual-capable UltraSparc-III server. It fills in a gap between the Sun Fire 280R, which started shipping in September 2000 with the initial "Cheetah" UltraSparc-III processors, and the Sun Fire V880s, which were announced in October 2001.
The V480 supports either Solaris 8 or the new Solaris 9 operating system from Sun and is aimed squarely at the four-way Intel-based server market where Pentium III Xeon and Pentium 4 Xeon processors are making headway running Windows 2000 and Linux. The V480 is a rack-mounted machine with a 5U form factor, which is a little fatter than the 4U form factor cases used in Intel-based servers these days. Whether or not this will matter to customers is unknown.
What probably matters more is that the V480 comes with two 900MHz UltraSparc-III processor, each equipped with 8MB of L2 cache. The base V480 comes with 4GB of main memory (expandable to 32GB, which is twice what most Intel-based machines offer in this class), and two 36 GB Fibre Channel disks. The V480 has dual 10/100Mbit integrated Ethernet NICs, N+1 power supplies installed, and six PCI slots. This base configuration sells for $22,295.
Sun reckons that an IBM x360 with two 1.6GHz Pentium 4 Xeon processors and a similar base configuration, including a $5,995 license to Microsoft Corp's Windows 2000 Advanced Server operating system, costs $27,537; a Dell PowerEdge 6650 costs $24,608; and an HP DL580 G2 costs $32,380.
A base V480 can be equipped with a T3 disk array with nine 36GB FC disks in a special bundle that costs $44,595. A V480 with four 900MHz processors, 16GB of memory, and dual 36GB FC drives costs $46,995. This same machine configured with that T3 array goes for $74,595. A fully configured four-way V480 with 32 GB of memory and two 36GB FC drives sells for $99,995; this machine with the T3 array sells for $122,595.
Sun also announced yesterday that the 900MHz UltraSparc-III processors are not supported on the eight-way Sun Fire V880 servers and that it has doubled the amount of main memory on these machines to a maximum of 64GB. This will enable the machines to offer more performance and scalability on OLTP and other enterprise workloads, and it will also allow Sun's V series line of machines to be differentiated from Intel-based servers because of the larger memories that they support. The V880s use 72GB Fibre Channel drives, not the 36GB drives used in the V480s, and up to a dozen can be put under their purple skins.
© ComputerWire.
Sponsored: Learn how to transform your data into a strategic asset for your business by using the cloud to accelerate innovation with NetApp