Sun's low-end server fight with Intel
Can it win?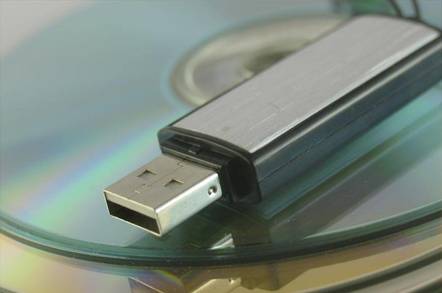 Server briefing Who'd be Scott McNealy, Sun's CEO? True, his company's fourth fiscal quarter, due to end on 30 June, is expected to show a return to profitability - a single cent per share, reckons Wall Street - but the collapse of all those server-hungry dotcoms and reduced spending by almost everyone else has taken a heavy toll.
During the first three months of calendar 2002, Sun was outsold by HP/Compaq, Dell and IBM, according to market watcher Gartner Dataquest. In revenue terms - a better guide to success in the varied server market than mere units shipped - Sun came a poor third to IBM and HP/Compaq.
A now Intel's spinmasters are waxing lyrical about the second coming of Itanium, the chip giant's 64-bit charger that it hopes will give Sun's UltraSparc a good thrashing on its home turf.
The omens certainly don't look good. Sun competitor HP has committed itself to replacing its own 64-bit processors, PA-Risc and Alpha, inherited from Compaq, with Itanium. While HP-UX will remain the company's high-end OS, borrowing technology from Compaq's Tru64, it will ultimately offer a full range of servers, from top to bottom, capable of running Windows - a temptation for buyers keen for platform consistency across the enterprise.
Intel is certainly targeting UltraSparc as its chief rival, though with PA-Risc and Alpha both doomed, and Itanium outclassed by IBM's Power4, who else is it to attack? It certainly doesn't want to acknowledge the challenge from AMD's Opteron just yet.
Clearly, the heat's on Sun (ahem), and it knows it. Matthew Keep, the company's Server Product Manager for UK and Ireland, admits that it has been forced into a more aggressive pricing strategy by the post-dotcom state of the market, going some way to address past perceptions that Sun kit was overpriced.
Keep is confident UltraSparc can hold its own against Itanium, driven by Sun's 1400-strong chip development team (second only in the industry to Intel itself) and the vast library of applications Sun's Solaris OS already possesses. Itanium, he believes, is going to take a lot longer yet to establish itself.
No, the real threat from Intel is in the 32-bit arena, where Intel is more readily pushing its 'macroprocessing' concept: de facto standard processors running de facto standard operating systems becoming the basis for vast yet cheap data centres. Itanium is part of the plan, but the 32-bit Xeon is, for now, the flag-bearer. Sun, it says, is doomed to fall prey to the historical forces of multiple vendors beating the heck out of proprietary, vertically-integrated companies. Look at what happened to Apple...
Keep refutes that vision of the future - even though it's what his own company was saying during the 1980s while ousting the mini-computer. Offering complete systems is what matters, he says, designed from the ground up by the same company, tied into their own OS.
He dismisses the Apple comparison, but his argument is exactly the same one the Mac maker was using right up to the moment it nearly collapsed, in 1996. That said, Sun seems keener on broadening its product range in line with a diverging server market - appliances, blades, racks, clusters, big iron - than eve Apple was on the desktop. That's another sign, perhaps, that the economic climate has knocked away a bit more of the company's old arrogance.
Then there's AMD. Where once the chip maker's 64-bit efforts might have been dismissed out of hand, Sun now stresses its value in growing the 64-bit market. Keep talks of closer co-operation with AMD than with Intel (he blames the death of Solaris on Itanium on Intel, bowing to pressure from Microsoft).
Reading between the lines, it's enough to wonder if Sun isn't seriously considering Solaris on Opteron, a blast against both Microsoft and Intel. That would certainly make life fun again for Scott McNealy. ®
Sponsored: Learn how to transform your data into a strategic asset for your business by using the cloud to accelerate innovation with NetApp