IBM readies entry and workgroup Power4 Servers
New Iron for Unix customers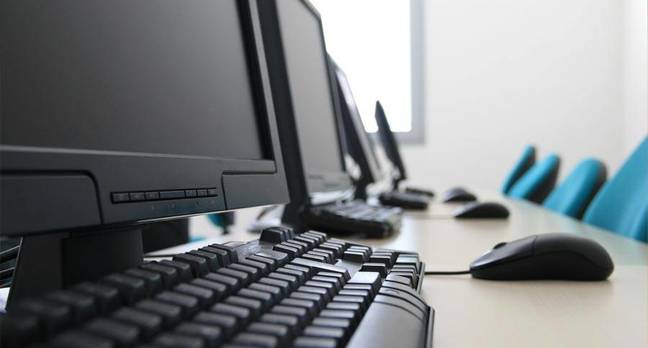 The word on the street is that Big Blue is getting ready to take its Power4 RISC processors to small machines, and that it may do so sooner rather than later,
Timothy Prickett Morgan writes
.
While the details are sketchy, IBM is said to be preparing to brief its sales team and pSeries resellers on the new entry and workgroup machines, which will employ some variant of the Power4 processors used in the midrange pSeries 670 servers and the enterprise pSeries 690 servers. The pSeries 690 chassis is also sold in the OS/400 server line as the iSeries Model 890.
IBM announced the first members of the "Regatta" family of pSeries AIX servers in October 2001 when it brought out the 16-way and 32-way pSeries 690s, which were also sometimes called the Regatta-H servers. These machines use the dual core 1.1GHz and 1.3GHz Power4 processors and support up to 256GB of main memory.
IBM is said to have shipped close to 1,000 of these Regatta-H machines since they started shipping at the end of 2001, which is a very respectable shipment rate for a server that does not offer official support for the initial release of Oracle 9i database on the current AIX 5L 5.1 operating system. Oracle support is important, since Oracle drives so much of the commercial Unix server market.
Sources at IBM have told us that many Regatta customers are running AIX 5L 5.1 on their machines with a mix of Oracle 8i and Oracle 9i, and it seems likely that some customers are also running IBM's DB2 UDB database as well. Big Blue isn't saying.
All that IBM has said - and only because its recent TPC-C OLTP benchmark result (hitting above 40,000 requires it) is that IBM and Oracle are still working on tuning release 2 of Oracle 9i Enterprise Edition for the future AIX 5L 5.2 version of Unix, which was expected in September or October of this year but which may make an earlier debut if IBM moves up its entry and workgroup Power4 server announcements.
In April, IBM announced the pSeries 670 servers, which also use the Power4 processors and which were sometimes called the Regatta-M servers. Some pSeries 670 models use dual core Power4 processors like the pSeries 690, but others use single core Power4 processors (where half of the chip is either broken or disabled intentionally.) The pSeries 670 offers 4-way, 8-way, and 16-way symmetric multiprocessing with up to 128 GB of main memory.
With the pSeries 670 announcement, IBM was finally able to bring logical partitioning capabilities of some sort to its Unix midrange, something it desperately needed to compete against rivals Sun Microsystems Inc and Hewlett Packard Co, not to mention to keep pace with the logical partitioning capabilities that are available from third parties on Intel-based Linux and Windows servers that are roughly in the same midrange power class as the pSeries 670.
What IBM is almost certainly getting ready to announce is what have been called the Regatta-L machines, where L stands for low end. Not much is known about these machines, but it is very likely that they will use single-core Power4 processors - most likely dud parts that can't be used in pSeries 670 and pSeries 690 servers or in the iSeries line - to create uniprocessor, two-way, four-way, and maybe even six-way or eight-way configurations. Odds are that the smallest forthcoming Regatta-L machines will be called the pSeries 630 - we guess that this will be uniprocessor and dual-capable models - and the pSeries 650 - perhaps with four-way and six-way capability like existing pSeries machines.
Presumably these Regatta-L machines will support AIX 5L and Linux, and may even support both concurrently using partitions. However, partition support is one of the things that IBM has had trouble delivering in a timely fashion, and the company may simply be rushing out the Regatta-L machines, which were expected later in the fall with AIX 5L 5.2, to stimulate a little demand for those customers who always want the hottest hardware even if the software is a bit limited at first. New machines always sell better than old ones, especially IBM can make them in volume.
This is the real question concerning all Power4-based machines, of course. A year and a half ago, there was huge demand for IBM's S-Star PowerPC-based servers, so much so that IBM could not meet demand for the machines and there were big delays - often months - between when orders were taken and shipments were made for S-Star machines. Product announcement schedules and delivery schedules flopped all over the place. It was painfully embarrassing for IBM, which had to use its copper chip fabs to create and ship HP's PA-8700 processors and Compaq's Alpha EV68 processors ahead of its own PowerPC chips because of OEM contracts it had with those company's via its Technology Group.
Having been burned by that ugly experience, IBM is almost certainly only moving up the Regatta-L announcements because it has confidence that it can meet demand for the hottest entry and workgroup iron it can ship and that it can steer some customers to older S-Star machines if need be.
It hasn't hurt the prospects for the pSeries line that IBM killed deliveries of entry Regatta-L and midrange Regatta-M servers in the iSeries line, which were expected this fall and which will not appear until next year. IBM's iSeries customers don't care so much about the hardware they are using, and IBM doesn't need to ship the hottest box in that line to do business - or, more precisely, this is what its marketeers seem to incorrectly believe based on their behavior. But IBM's Unix customers can be happy, because they will get the new iron while iSeries enthusiasts have to wait.
© ComputerWire.