Fibre Channel grows in storage slump
Konichiwa SAN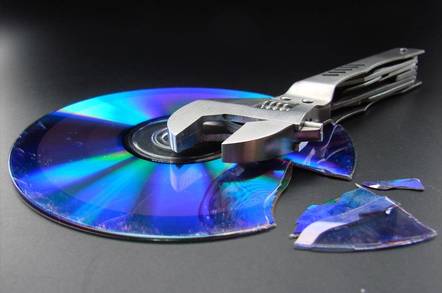 The market for external RAID storage shrank heavily last year, but that didn't stop spending on SAN network components from growing by a healthy margin.
According to Gartner Dataquest, spending on Fibre Channel SAN networking equipment grew by 13% last year. The researcher has yet to issue detailed figures, but said this week that worldwide spending totaled $1.46bn last year, up from $1.3bn in 2000.
The figures are related to the continuing adoption of SANs, especially in small and medium-sized companies - the huge majority of which have yet to network their storage devices. Gartner is predicting a booming 36% CAGR for Fibre Channel SAN components spending between 2001 and 2006, when it expects total spending to reach $.6.7bn.
In comparison, last month Gartner issued estimates for storage array sales. Worldwide sales of external RAID storage fell by 19% overall during 2001, it said. Within that category however, sales of external RAID devices for installation in SANs rose by 24%.
Gartner pointed out that Fibre Channel sales were affected last year by the transition from the 1Gbps to the 2Gbps standard, which encouraged customers to delay purchases, and spilled over into this year - especially for high-end SAN switches and directors.
McData only last month began shipping 2Gbps directors, and its high-end rival Inrange has yet to follow suit, and says only that it will do so before the end of the year. The shipping products that Inrange describes as 2Gbps hardware are in fact 1Gbps devices that will accept upgrade cards - when those cards ship.
Brocade Communications Inc grew its overall revenue market share from 32% to 34%, according to Gartner, maintaining its number one slot. Brocade's revenue is hugely skewed to the mid-range of the SAN switch market, where it holds around 80% market share.
In second place overall, McData Corp also grew its market share, from 13% to 16%. McData's revenue is also hugely biased, as it dominates the high-end of the market with around 90% market share in that sector.
In third place last year was HBA supplier Emulex Corp, which accounted for 15% share of the overall Fibre Channel SAN component market - exactly the same share as in 2000. Repeating the pattern set by Brocade and McData, Emulex is also a supplier that is hugely dominant in one sector only.
Last year like the year before the company was the largest supplier in the HBA market. It took 40% of total HBA revenue in 2001, according to Gartner. Emulex does not make anything other than HBAs. According to Gartner, spending on HBAs will outrank spending on any other type of SAN component for the next several years.
© ComputerWire.
Sponsored: Minds Mastering Machines - Call for papers now open