Cisco qualifications ain't what they used to be
US salaries 'plummet'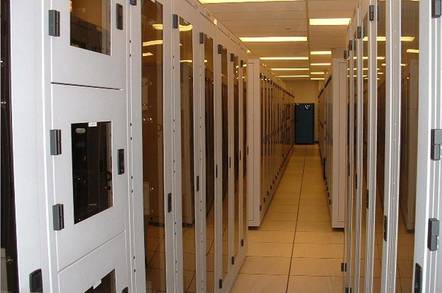 On June 5, Cisco changed the format for its certification exams. The company made an announcement (PDF) - "effective immediately" - on its web site
The new tests incorporate flash-based designed to "approximate real-world networking scenarios on the exam to test a candidate's "hands-on" skill
and understanding." The syllabus remains the same.
All very worthy, but it would have been nice if Cisco had given a little more advance warning to the engineers sitting down to their expensive tests.
According to readers, Cisco notified changes through the CNNA press guide (printed in April), but our informants say they were not told by their training centres. Perhaps this is where the fingerpointing rests...
Traditionally, Cisco is the best manufacturer certification to have under one's belt, so far as networking salaries are concerned.
But, alas, the gravy train is shuddering to a halt, with weak telecoms and networking equipment markets, and the sheer popularity of Cisco certification, meaning that demand no longer outstrips supply.
A salary survey of US-based Cisco Certified Professional published yesterday by TCPmag.com, which reports a 'plummet' in wages.
The top of the tree CCIEs (Cisco Certified Internetwork engineers) were worst affected, reporting a 21 per cent drop in salary between 2000 and 2001, from $115,402 to $91,000.
More junior certifications such as CCNA saw salaries down 8.5 per cent over the same period, while CCDA wages fell 5 per cent. ®
Related Story