Battle of the Buses? Not really
InfiniBand, HyperTransport, RapidIO, PCI-Express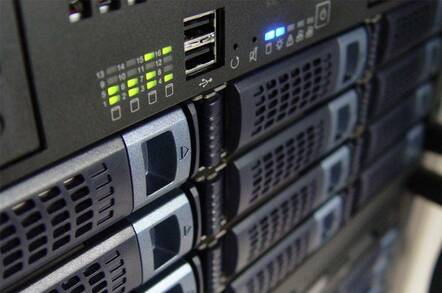 Server Briefing The bottom line: today's servers need more system bandwidth - a lot more bandwidth. Faster processors need to be pumped with instructions and data if they're to process information efficiently. Increasingly, that information comes from multiple sources within the box and outside of it. And the processed data has to be passed on to ever more users through permanent 24x7 connections.
In short, the old PCI bus has been pushed to its limit. Some applications have gone beyond it, necessitating alternative technologies to supply the bandwidth that PCI can't provide. Almost all PC graphics cards now require a dedicated bus, AGP. And in almost all high-end systems, chip-to-chip technologies like Intel's HubLink have ousted PCI from the role.
In the server world, the strategy of utilising multiple PCI buses has emerged, but at the cost of adding the extra host-to-PCI and PCI-to-PCI bridge chips, increasing power consumption, size and prices.
Clearly then PCI needs a successor, and there are already four main challengers for the role: InfiniBand, HyperTransport, RapidIO and PCI-Express. It's easy to view them as competitors, as fervent AMD and Intel supporters are keen to do, given each companies support for certain technologies, but while there's some cross-over, there's also plenty of opportunity for co-existence. And perhaps even interoperability, as witnessed by moves to align RapidIO and PCI-Express, for instance.
All the players certainly improve on PCI, offer many times greater bandwidth and far lower latencies. All seek to minimise power consumption and system real estate through lower pin counts. All transfer network-style packet-based data structures over point-to-point links. InfiniBand, HyperTransport and PCI-Express are serial architectures; RapidIO a parallel one (though a serialised version of the bus is in the works).
Not that PCI is entirely past it, having evolved into PCI-X with its system bus-level 133MHz frequency and 1.066GBps bandwidth. It's already being used in servers to hook up high-bandwidth fibre channel, SCSI and Gigabit Ethernet cards. The recently released preliminary 2.0 spec. takes PCI-X to 266MHz and 533MHz, to double and quadruple, respectively, the available bandwidth. That paves the way for 20Gbps InfiniBand 4x mode support, which is rapidly becoming the InfiniBand entry level - hence Intel's decision to get out of InfiniBand silicon development, having devoted its resources to 1x.
PCI-Express will offer sufficient bandwidth for a direct connection to 4x InfiniBand, but with hardware unlikely to appear before late 2003 or early 2004, PCI-X 2.0 should continue as an interim technology for now.
Unless, of course, HyperTransport proves a success. Like PCI-Express, it addresses the limitations of PCI and PCI-X, and with AMD committed to building it into Opteron server chips scheduled to ship early next year, there's a real opportunity to get in ahead of PCI-Express and provide high-bandwidth connections between InfiniBand fabrics and the CPU.
InfiniBand support is essential, since it's clearly the basis for data centres of the future - 3-4 million of them by 2005, according to InfiniBand chip maker Mellanox. InfiniBand is really about box-to-box communications, allowing servers and storage units to talk to each other directly across a mesh of switched peer-to-peer links.
That leaves HyperTransport and PCI-Express battling it out for the local bus. But it's hard not to see the real choice being not system logic but between the CPUs they connect. AMD customers will get HyperTransport; Intel customers PCI-Express. Both will hook up to InfiniBand and to legacy PCI hardware.
HyperTransport, with its very low latencies, also targets the embedded and networking markets, as does the Motorola and IBM-backed RapidIO. Again, choice of processor should govern choice of system logic - certainly both offer comparable performance and functionality. PowerPCs with RapidIO built in are expected to start shipping later this year, some of which are likely to make it into low-power blade servers. ®
Sponsored: Minds Mastering Machines - Call for papers now open