Fujitsu Siemens upgrades to Solaris 9
Boxing Big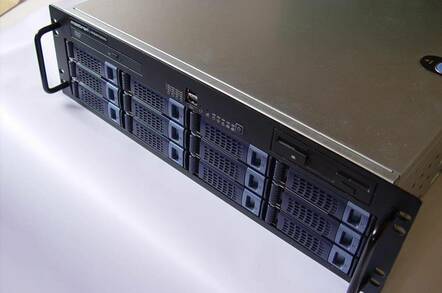 Fujitsu Siemens is introducing Solaris 9, the latest version of the Sun Microsystems Unix OS, to the PRIMEPOWER server line.
The company is touting Solaris 9 OE (operating environment) as the best Unix OS for big databases and mission critical environments.
The latest version, introduced by Sun last month brings scalability , availability, managability and security improvements over its immediate predecessor, according to Fujitsu, which says it is working 'even closer' with Sun to promote Solaris 9.OE.
Fujitsu is Sun's most prominent OEM and PRIMEPOWER is based on the jointly designed SPARC 64 CPU platform. The line runs from workgroup servers, through the mid-range, all the way up to enterprise level PRIMEPOWER 2000, a beast capable of running 128 processors.
Solaris remains the leading Unix operating system, with 40 per cent of the installed base, according to research firm DH Brown Associates.
However, this is against the backdrop of a weak server market, especially for RISC-based, Unix-running boxes. (See: Server sales slump in Q1), and with HP, the number 2, performing well with HP-UX. In a recent study of Unix operating systems, DH Brown awarded top marks to HP UX 11i. ®
Sponsored: Learn how to transform your data into a strategic asset for your business by using the cloud to accelerate innovation with NetApp