Sun broadens factory integration service
Pre-install, customer-ready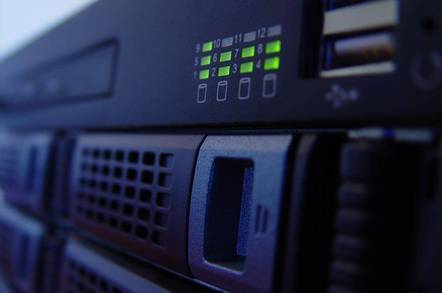 Last October, Sun Microsystems Inc announced a special program available to customers in the United States called Floor Tile Ready (FTR) that was founded
on the idea that Sun, not its customers, should be responsible for integrating Sun's and its partners' hardware, software, and peripherals into a complete
solution that rolls right into the customer data center, ready to go.
Today, Sun will announce it is expanding the offering under a new program called Customer Ready Systems, which will be available for the entire Sun product line on a worldwide basis. Sun hopes that by shouldering a big portion of the integration burden on behalf of customers, it can increase its market share in the hardware and software business and undercut the offerings of rivals such as IBM Corp, which makes an increasing amount of its revenue and profits from systems integration contracts.
The FTR program launched in the US last year was managed out of Sun's ntegrated Products Group, which is a hybrid manufacturing and marketing team
that seeks to take the complexity out of acquiring and setting up Sun equipment and software. The integrated "StarCat" Sun Fire 15000 and StorEdge 9900 cluster offering announced in late September 2001 was one of the first ITG solutions under the FTR program. With the new CSR integration program, Sun is folding the FTR program in the U.S. with two other similar programs available in other geographies and rolling the whole thing out to its customers and partners.
Now preconfigured machines, ranging from a single workstation to racks of redundant servers equipped with a customer's own software stack to complex
enterprise clusters, can be preconfigured and burned before they leave Sun's factories in Beaverton, Oregon, in Newark, California, or in Linlithgow,
Scotland, destined for any customer or business partner account.
The idea, says Helmut Bueler, group marketing manager for Sun's Integrated Products Group, is to have a uniform and unified engagement model for both customers and channel partners. At the same time this has take into account the different channels which partners participate in and the different engagement and integration models that they use to get Sun equipment and software. And then it has to incorporate third party components such as databases from Oracle Corp or networking equipment from Cisco Systems Inc woven into the Sun gear.
The CSR program is to be offered as a service to Sun's thousands of channel partners such as value-added resellers and systems integrators who, quite
frankly, have better things to do than worry about such low-level systems and software integration. While Sun doesn't say this, one of the main benefits of the CSR program is that it will mask the complexity of acquiring, configuring and installing technology from the customer, who will simply order
Sun equipment and it will show up ready to run.
Having a rack of servers show up with your own software on it in a single box rather than in dozens of boxes that will require days or weeks to configure
will give customers and resellers the impression - which is really slight of hand - that its machines and software are easier to configure. They may be and
they may not be, but the point is the customer will never see it.
Only the people back in Sun's factory will know the truth, of course. Systems integrators, which don't like dealing with such low-level integration in the first place, may start preferentially ordering Sun equipment and software because letting Sun cope with this problem lets them focus on the high-level integration that is the bulk of their revenue and profits.
Moreover, because Sun says it can eliminate 80% of early life system failures - which customers see when components fail or configurations are messed up in the days or weeks after a bunch of equipment is delivered to a site - using the CSR program, the perception will be among customers that Sun's gear is more reliable, even if this is not necessarily true.
Bueler said that Sun will integrate its Solaris operating system and software stack on any machine free of charge under the CSR program. For $295, Sun will integrated a patched version of the Solaris stack and a customer's own application and systems programs onto any Sun workstation or server. Sun will
charge $195 per box for a volume product such as a workstation or entry server.
Sun is charging $595 per box for integrating the components on an enterprise server like a Sun Fire 6800, for instance, and will charge $1,495 per rack for a rack of any kind of server or peripheral equipment.
Bueler said that these prices are not set at levels that provide Sun with profits, but are set to cover the costs of performing the integration. He said
further that these prices are equivalent to those charged by system integrators and other partners who do this sort of integration work, and said Sun was being sensitive to the fact that the CSR offering might eat into their businesses if Sun priced it too aggressively.
That said, the prices are lower in some cases than pricing under the FTR program last fall. FTR pricing was based on per-rack and per-server fees. Sun
was charging $2,995 to pre-integrate a rack of machines, including servers, storage and software; and it charged $595 to pre-integrate a server or storage array so it can be slipped into an existing network configuration.
"All of the major vendors, such as IBM, Dell, and HP, have integration capabilities of some kind," said Bueler. "We are not looking to duplicate their
efforts, but rather to do what makes sense for Sun, its partners, and its customers. We consider the Customer Ready Systems program an upping of the ante
for our competition, and we expect this to be a real differentiator."
Sun believes, based on information culled from the FTR program, that it can cut the time it takes to deploy technology from the point of view of customers by as much as 90%. Bueler said that means cutting down the weeks it takes to deploy a complex set of products to days, or days down to hours. Sun can do
this because it has highly skilled workers in the factory who do this all day long.
Bueler said that Sun has a target of five days or less to fulfill an order for a volume server and 10 days or less for an enterprise server, and it is absorbing the overhead of the CSR program without adding to the lead time it takes to ship products.
© ComputerWire. All rights reserved.
Sponsored: Minds Mastering Machines - Call for papers now open