Intel targets Sun with Itanium 2 benchmarks
'Projected' performance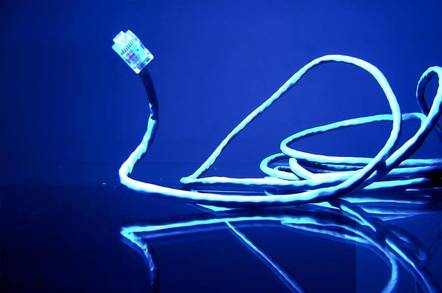 Intel Corp will begin building up a head of steam for its Itanium 2 rollout today, when it details what it says are
he platform's performance advantages
over rival 64 bit platforms,
Joe Fay writes
.
The Itanium 2, formerly code-named McKinley, is not due to ship until "mid year", which could mean June or sometime in the third quarter. However, Santa Clara, California-based Intel will today unveil "projected" performance figures for the platform at its Intel Developer Forum in Munich today.
Intel is drawing comparisons with the previous generation of Itanium as well as Palo Alto, California-based Sun Microsystems Inc's hardware. For example, on enterprise resource planning, on a four processor system, Intel will claim a doubling in performance over the previous Itanium.
However, Intel's main thrust will be against the Sun platform. It will claim a 50% performance advantage for the Itanium 2 over an equivalent Sun Microsystems platform on transaction processing. In security performance, comparing a two way Itanium system against an eight way Sun system, Intel will claim a ten times improvement per processor. On Mechanical Computer Engineering, Intel is claiming performance upto four times better than Sun.
Jason Waxman, Intel's enterprise platforms marketing manager, conceded that IBM's Power 4 platform may be able to generate more competitive results, but at a higher cost than either the Intel or Sun platforms. He added that at present, there was less information available on the IBM platform.
At the same time, he said, Sun was the volume leader in the markets Intel is targeting. Consequently, in the short term at least, Sun's customer base is the most attractive target for Intel. "It's really a matter of whose customer base you're trying to get the attention of."
Sun's director of marketing for its processor products group, Sue Kunz, questioned how far Intel's figures went in giving a true comparison between the platforms. She said the benchmarks Intel used "fitted" into the 3MB cache the McKinley will ship with, which made for high scores. But, she said, "customers are going to wait and run real apps to see what they're going to get."
She added that Intel appeared to have compared the Itanium 2, which will debut at 1GHz, with a range of different Sparc processors. "The numbers are fairly muddled."
© ComputerWire. All rights reserved.
Sponsored: Learn how to transform your data into a strategic asset for your business by using the cloud to accelerate innovation with NetApp