IBM crests above 400,000 TPM with pSeries Regatta
Big benchmark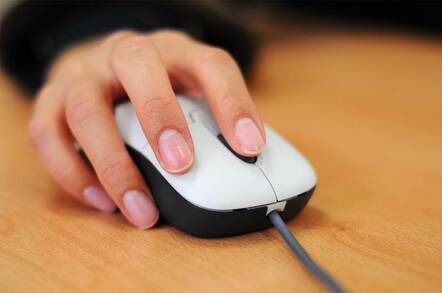 IBM Corp finally released its TPC-C benchmarks on the pSeries 690 "Regatta" server on Thursday, nine months after the machines were announced in October 2001. The 32-way pSeries 690 is definitively one of the most powerful servers of any kind in the market, right up there with IBM's biggest mainframes and iSeries machines (which are based on the same 32-way Power4 chassis) and with Sun Microsystems Inc's 72-way "Star Cat" Sun Fire 15000s, Hewlett Packard Co's 64-way Superdomes, and Fujitsu Siemens' "Kaiser" PrimePower 2000s.
IBM has been criticized for months for not delivering TPC-C online transaction processing results that prove that the machines, which have a radically different architecture from prior generations of RS/6000 and pSeries Unix servers, have the kind of oomph that IBM's sales force says that it does.
Because people talk in this industry and share inside information, it was common knowledge that IBM has been expecting to deliver benchmark results in the range of about 420,000 transactions per minute (TPM) on the TPC-C test. But, because IBM wanted more time to tune its AIX 5L operating system and Oracle 9i databases for the new architecture, IBM did not deliver the benchmarks when the Regatta machines first started shipping.
And, as a consequence, rival Sun has not published results for TPC-C benchmarks for its StarCat servers, and indeed any other machines in the UltraSparc-III server line. HP and Fujitsu have been delivering audited TPC-C results, and they have been fuming because IBM and Sun have been getting credit for estimates made by their marketing teams and outside analysts. Now that IBM has delivered test results, the heat is on Sun to deliver TPC-C results.
IBM tested a pSeries 690 Regatta with 32 1.3GHz Power4 processors (that's 16 chips), 512 MB of L3 cache, 256 GB of main memory, and 20TB of disk capacity. On this machine IBM configured its future AIX 5L 5.2 operating system, which is expected to be announced this October along with improved pSeries 690 servers with faster Power4-II processors.
On top of this pSeries platform running the TPC-C test is the Oracle 9i Release 2 Enterprise Edition database and IBM's WebSphere Application Server Enterprise Edition Version 3.0. The whole shebang, including client hardware and software for the three-tier architecture used in the TPC-C test cost a whopping $15.8mn, and IBM priced the complete configuration with an incredible 50% discount that, based on the rules of the TPC-C test, have to be single unit discounts available to all customers.
That server was capable of cranking through 403,255 TPM on the TPC-C test, and with that 50% discount it yielded a price/performance of $19.51. While the Regatta hardware, the Oracle 9i database and the WebSphere middleware used in the test are all available now, AIX 5L 5.2 will not be available until November 22, according to the dates provided in the TPC-C test.
David Gelardi, director of eServer benchmarking at IBM, said that IBM chose the latest AIX code level, the unannounced AIX 5L 5.2, for the TPC-C test because vendors generally don't tune an older release for a future benchmark.
He said that in the real world, customers are running AIX 5L 5.1 on the Regattas with a mix of Oracle 8i and Oracle 9i on the Regatta machines; presumably some customers are running DB2 UDB for AIX on the boxes as well. He added that IBM was working on TPC-C benchmarks for the more recently announced pSeries 670 midrange machines, and said that he didn't expect IBM to put out any more TPC-C results on this rev of the pSeries 690 hardware.
Last November, after getting rid of the now ex-employee who had been sabotaging its benchmark results (no kidding), HP retested its Superdome machines. HP was able to get a 64-way Superdome server using the new PA-8700 copper-based processors, which clock at 750MHz, to handle 389,434 transactions per minute (TPM) at a cost of $8.2m. (That was the cost of the Superdome configuration after a pretty hefty 41.7% discount, by the way). That yielded a bang for the buck just over $21 per TPM.
That Superdome machine was equipped with 256Gb of main memory and 14.6Tb of disk capacity, about the same configuration as the one that HP tested earlier this year using the 552MHz PA-8600 processors and which only was able to handle 197,024 TPM and offered a much less impressive $70 per TPM price/performance.
Fujitsu Siemens, with its 128-way "Kaiser" PrimePower 2000 servers is still the reigning champion in the TPC-C race with a 455,818 TPM on its Solaris-compatible machine; this machine delivered a price/performance of $29 per TPM. While both IBM and HP tested their biggest Unix servers with Oracle 9i databases, Fujitsu Siemens and Sun, when it does TPC-C tests, have opted to use Fujitsu's own SymfoWare database in the TPC-C tests.
This makes comparisons across architectures very difficult. Using the SymfoWare database, ComputerWire reckons that a 72-way StarCat server using 900MHz UltraSparc-III processors can handle about 335,000 TPM, and maybe a bit more running Solaris 9. How the StarCat would do running Oracle 9i is an even more wild guess than that estimate for running the SymfoWare database.
As for Sun not having its TPC-C tests out, IBM will almost certainly try to start making some hay out of this. The fact that Sun has not released TPC-C benchmarks, no matter how outdated Sun says that this test is, will now start playing even harder against Sun, no matter how much its competitive analysis and PR people claim otherwise. SPECjbb, PeopleSoft, and Oracle application benchmarks are interesting, but everyone wants to know about the TPC-C results. "Sun will be notable in its absence," says IBM's Gelardi. "I suspect that they will now get some pressure from customers."
© ComputerWire. All rights reserved.
Sponsored: Minds Mastering Machines - Call for papers now open