Cisco pushes for fault resilient IP networks
Get a GRIP on yourself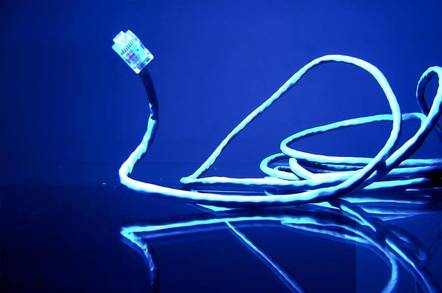 Cisco Systems unveiled plans today to make IP networks based on its technology more resilient from failure.
Globally Resilient IP (GRIP), which is geared to assisting recovery in the shortest possible time from a network failure, consists of a series of enhanced features to Cisco's IOS software platform.
Cisco is trying to build greater resiliency into network protocols that, together with best practice more generally, make IP networks more suitable for demanding business-critical applications, such as Internet telephony and storage. With GRIP, service providers can meet more stringent service level agreements and increase their revenues for services, according to Cisco.
GRIP consists of four components: Resilient Routing, Resilient Connectivity, Resilient Multiprotocol Label Switching (MPLS) and Resilient IP Services.
Resilient Routing includes enhancements to improve unicast and multicast IP routing.
Features called Non-stop Forwarding (NSF) and Stateful Switchover (SSO), combine to allow continuous operation in the event of route processor interruptions by continuing to forward packets on the last-known routes. Neighbouring routers do not have to update their routing tables when these features are invoked, resulting in increased network stability.
Resilient Connectivity extends stateful failover to essential Layer 2 connection (switching) information for fast recovery in the event of a failure.
For service provider backbones, Resilient MPLS incorporates Fast Reroute traffic engineering, which guards against link or router failures and helps enable recovery in less than 50 milliseconds.
IP Services resilience maintains session state for key protocols such as IPsec and Network Address Translation across redundant routers, improving fault tolerance for applications using these protocols in the event of a router failure.
Gateway Load Balancing Protocol, which was developed by Cisco, load balances IP traffic across multiple routers in the enterprise backbone, thus improving network efficiency. This allows companies to get away from setting up standby routers in back-up mode with unutilised WAN links, Cisco reckons.
Cisco Globally Resilient IP functionality is available for Cisco 12000, 10000 and 7500 Series Internet Routers as a standard Cisco IOS software upgrade in June. Cisco plans to deliver additional resilient IP technologies and expand support across its portfolio over time. ®
Related Stories
Cisco protects against IP telephony security risks
Cisco takes IPv6 closer to the mainstream