Cisco IDS gets faster
Intrusion extrusion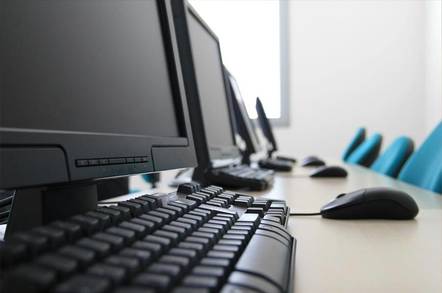 Cisco has boosted the speed and added better management capabilities to its line of intrusion detection products.
Designed for high bandwidth networks, the Cisco IDS 4250 is the firm's first appliance which can work at Gigabit speeds. Along with the high end box, Cisco has introduced an appliance geared to the needs of medium sized companies (the Cisco IDS 4235 - which can work at up to 200Mbps) and a software revamp.
The increased speed makes the appliances capable of monitoring traffic on high-speed intranets and service provider networks, providing defence in depth from security attacks. Users of slower speed products have to use low balancing across a range of IDS servers, an approach that has a higher cost of ownership, Cisco argues.
IDS systems can pick up on threats (such as buffer overflow attacks and Nimda-like worms) that might slip past networks defended only by firewalls.
Cisco IDS software version 3.1 features a new event viewing application that helps threat management and attack mitigation across all Cisco network-based IDS solutions. The networking giant also supplies a range of host-based intrusion detection products.
False alerts are a particular problem for users of IDS systems. Sean Convery, Cisco's manager of technical marketing, said all its appliances now ship with improved management functions to allow the administrator to more easily tune out false alarms.
One way of addressing the false alert issue (and freeing up staff resources) is through managed services but Cisco is not announcing any managed services alliances with the introduction of the appliances.
Other vendors provide Gigabit-capable IDS products and perhaps Cisco's most important differentiator is integration between its IDS appliances and its popular line of PIX firewalls. Outputs from its IDS sensors can be used to reconfigure firewalls.
The Cisco IDS 4250 is shipping with prices starting at $25,000, the Cisco IDS 4235 is also available and costs from $12,500.
Also at the Networld + Interop show in Las Vegas yesterday, Cisco announced an update in its content switching portfolio which, like the IDS announcement, seeks to bolster the company's sales outside it core switching and routing market.
The Cisco CSS 11503 and CSS 11506 modular content switches, introduced yesterday, feature integrated SSL acceleration to speed the processing of secure Web transactions. Cisco also launched a module for its Catalyst line of LAN switches (the Catalyst 6500 CSM 3.1) which allows load-balancing on a wide area network for application like data recovery. Cisco also released software to make it easier to display Web content to wireless phones and handhelds. ®
Related Stories
IDS users swamped with false alerts
ASSAiSSINAiTE all bugs
ISS to acquire Network ICE
Software firewall vendors under sales pressure
3A security software to boom
Sponsored: Learn how to transform your data into a strategic asset for your business by using the cloud to accelerate innovation with NetApp