IBM boosts zSeries 900 speeds
Very big iron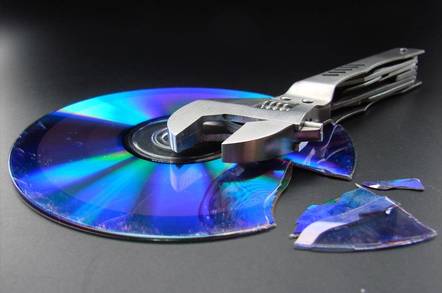 IBM Corp has quietly cranked the clocks on its zSeries 900 mainframes, announcing the "zRex" kickers to the current "Freeway" zSeries mainframes,
Timothy Prickett Morgan writes
.
The new mainframes, for which IBM didn't even put out a press release, offer somewhere from 15% to 20% more processing power than the first generation zSeries 900 machines. The faster CMOS mainframe engines were not put into the midrange zSeries 800 machines.
Both sets of zSeries 900 machines - the Freeways and the zRexes - use the G7 series of CMOS mainframe processors, which were codenamed "Blue Flame," that made their initial debut at the end of 2000.
IBM doesn't provide clock speeds for its mainframe processors (which would make comparisons to other architectures more possible, if nonetheless almost irrelevant because the S/390 instruction set bears little resemblance to RISC or Intel instruction sets). But back in July 2000, IBM demonstrated a 760MHz G6 chip and was shipping the 637MHz G6 "Turbo Opera" processor in its 9672 G6 series of mainframes all through that year.
Back in July 2000, we were told by sources in the know that the Blue Flame CMOS mainframe chips could, in theory, run in excess of 1GHz. The first generation Blue Flame processors were implemented in IBM's 0.18 micron CMOS-7S copper chip process and did not use the combined copper and silicon-on-insulator processes that have been used in the I-Star and S-Star PowerPC processors used in the iSeries OS/400 server and pSeries Unix server lines.
Sources familiar with the current Blue Flame chips say that IBM has been able to get the cycle time on the chips down from 1.3 nanoseconds with the Freeway servers to just a hair above 1 nanosecond for the new zRexes. This means IBM has cranked the clock speed on the Blue Flame processors from around 760MHz or 770MHz to 900MHz or 950MHz. This is well within the theoretical speed limits of these chips, as we were told almost two years ago.
Because IBM uses a mix of buses and multichip modules in the zSeries line, the faster processors do not always cause linear performance improvements. The uniprocessor performance of the fir
Sponsored: Minds Mastering Machines - Call for papers now open