Oftel should consider splitting BT in two say MPs
UK hits 500,000 broadband milestone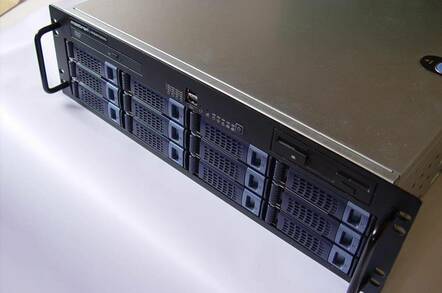 An influential group of MPs has called on telecoms regulator Oftel to study proposals for the break-up of BT.
A report by the Select Committee on Culture, Media and Sport yesterday highlighted a proposal from Cable & Wireless that BT's network business should be split from its other services.
If this were to happen it's argued that it would ensure free and fair competition between service retailers and encourage further price cuts.
The MPs also hit out at the regulator over the progress being made on establishing a competitive marketplace for broadband in the UK.
Said the committee: "We recommend that Oftel, and OFCOM when it takes over the responsibilities of Oftel in due course, should take serious note of criticisms of its effectiveness in establishing a competitive UK market for broadband and follow up with remedial action - taking account of the proposal to require BT's network to stand on its own as a distinct business."
A spokesman for BT dismissed the idea, saying there was no reason why its business model should be changed.
The MPs' critical report coincides with news that there are now more than 500,000 broadband connections in the UK.
In an upbeat assessment of broadband in the UK Oftel claims that with more than 20,000 broadband connections a week, the current level of growth outstrips the equivalent demand for mobile phones and dial-up Internet when they were first introduced.
And despite criticisms by the Select Committee Oftel maintains that the UK has more competition at both network and service levels than many European countries.
Oftel boss David Edmonds said that Oftel had taken action to create competition at all levels of the broadband market
"Competition has resulted in growing take up rates and falling prices.
"Oftel has promoted competition between different networks and different service providers to ensure consumers get a wide range of choice and prices," he said. ®
Sponsored: Learn how to transform your data into a strategic asset for your business by using the cloud to accelerate innovation with NetApp