EMC pushes ATA into Enterprise
New storage category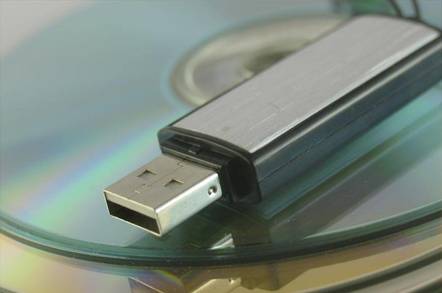 EMC Corp has branched off into what, for the company, is new territory, with an ATA-based nearline system for storing fixed-content data objects such as document or medical images,
Tim Stammers and Rik Turner writes
.
This is the first time that Hopkinton, Massachusetts-based EMC has used PC-style ATA drives in its hardware. Called Centera, the new device will scale to a Petabyte of capacity and cost well under a third, on a per megabyte basis, of the price of its top-end Symmetrix array.
However, it is not the first time that commodity disks have been incorporated into products aimed at the enterprise market. It is something of a trend this year, as vendors face the challenge of offering products to customers with tight IT budgets that are at the same time experiencing ongoing demand for new storage capacities. Already launched are the NetStore family of products from NAS vendor Network Appliance Inc and the DX30 product from Quantum Corp.
Both these products use ATA drives to reduce prices, but the difference with the EMC box is the way it is pitched. Both NetStore and the DX30 are sold as staging posts for backup, enabling companies to run data off to them more rapidly than it would take to write to tape, then trickle it off to tape off-line, without taking up bandwidth on the main network. In addition, storage management policy can be established so that certain data, say up to three months old, can be retained on the nearline system for the purpose of more rapid retrieval, with only older data put out to tape and deleted from the ATA-based device.
The Centera is also targeted at the archiving space, not as a staging post, but rather as an end storage device in its own right. The product was engineered specifically to store fixed data such as archived email, text, PDF files, or check or financial documents. EMC quoted a Berkeley College estimate made in 1999 that 75% of newly created digital data has a fixed content, and that this proportion is set to rise steeply. "We've recognized a change coming up, and we're still in the early stages of it. With the Centera EMC's got first-mover advantage," said Barry Burke, director of integrated solutions networked storage marketing.
This new class of fixed-content data needs a new class of storage to handle it, said EMC. The company has dreamt up the term Content Addressed Storage for this category, thereby conveniently describing its own Centera product. The Centera features an addressing system based on technology that EMC acquired when it bought Belgian start-up FilePool last year for $50m, and which is different from conventional file systems in two ways: its ability to rapidly locate data despite the huge number of objects or files stored within the box, and a capability to act as a content authentication system.
The system creates a unique identifier or label for each stored object. The label is produced using the RSA MD-5 Message Digest algorithm to process the file content itself and generate a 128-bit string which is converted to a 27-character string or object name.
EMC was at pains to stress how simple this file system is, and so how easy it will be to integrate the Centera into existing applications or systems. The API for the system, presented by a C++ or Java-wrapped DLL running alongside applications on host servers, has only four commands: write, read, verify existence, and delete. According to EMC, one partner integrated the Centera into an application in an afternoon.
Any change to the content of the object, such as the PhotoShop addition of an extra row of zeros in a check image, will be detected by a change in the algorithm output. The matching of content to object label will also prevent the unnecessary storage of multiple copies of - say - email attachments, EMC said.
The Centera will be priced at about 2 cents per megabyte, or around $210,000 for a 10TB capacity configuration. EMC does not publish price lists for its other hardware, but the Centera price is at least three times less than the very cheapest deals that the company has given even its most favored customers during the recent price wars. EMC quoted a price of 0.1 cents per megabyte for equivalent tape systems to the Centera.
© ComputerWire. All rights reserved.
Sponsored: Minds Mastering Machines - Call for papers now open