US server sales show green shoots of recovery
Rest of world is barren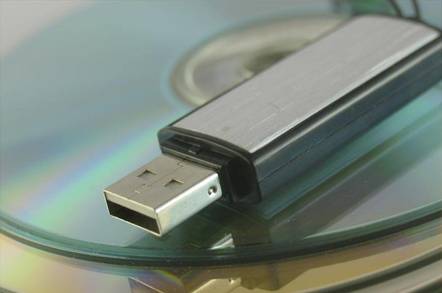 The server market remained flat during the first quarter this year, as the slowdown in IT spending continued to bite.
However the US market is stabilising, giving rise to hopes of a recovery in spending later this year, according to Gartner Dataquest. The analyst firms reports a preliminary figure for server shipments of 1.09 million in the Q1 2002, a modest increase of 0.6 per cent over Q1 2001.
Compaq remained in the top spot with 22.8 per cent of the worldwide server shipments (by volume), followed by Dell and IBM, with 17.8 per cent and 14.3 per cent, respectively. Dell was the only vendor to record positive double-digit year-over-year growth.
"Businesses are not ready to spend on tech products unless it's absolutely crucial," said Shahin Naftchi, a senior analyst at Gartner Dataquest. "Customers mostly purchase the least expensive systems to meet their short-term needs and can show a quick return on their IT investment."
Sales in the US were the one bright spot in an otherwise subdued market. Sales of servers in the US were up 7.6 per cent in the quarter, with shipments of 419,622 units in Q1 2002, up from 390,027 units in Q1 2001. Dell, helped by competitive pricing through its build to order model, increased its lead in the US market with 26 per cent of unit shipments, followed by Compaq with 21.4 per cent, according to Gartner Dataquest.
Gartner Dataquest said it appears the US market is "starting to stabilize" but said it was too early to talk of a recovery, which will only become apparent over the next six months.
Because of the length of server purchasing cycles, the performance of the next two quarters will be crucial in giving a better indication of server market recovery. ®
Worldwide Server Unit Shipment Estimates for 1Q02 (units)

Company
1Q02 Shipments
1Q02 Market Share (%)
1Q01 Shipments
1Q01 Market Share (%)
Growth (%)
Compaq
248,201
22.8
244,273
22.6
1.6
Dell
193,407
17.8
169,406
15.7
14.2
IBM
155,107
14.3
157,232
14.5
-1.4
Hewlett-Packard
93,641
8.6
108,038
10.0
-13.3
Sun Microsystems
68,655
6.3
69,484
6.4
-1.2
Others
329,418
30.2
333,121
30.8
-1.1
Total Market
1,088,429
100.0
1,081,554
100.0
0.6
Related stories
Heartbeat detected in US PC market
Count those fingers before you buy Dell - Gartner
European IT spend is flatter than a flat pancake
HP stays top of the midrange - Gartner
IBM Intel servers '80 per cent cheaper than Dell'
Sponsored: Minds Mastering Machines - Call for papers now open