IBM to ship BladeCenter eServers in Q3
Xeon DPs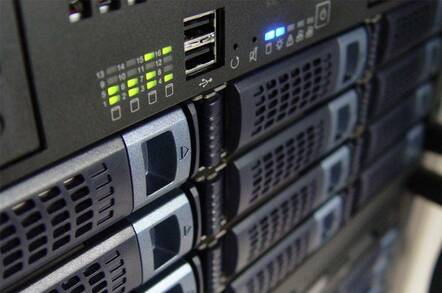 Hoping to cash in on all the excitement building in the market about blade servers, IBM Corp's top brass in the Server Group who are responsible for the company's entry into this market started talking, very generally, about the company's plans,
Timothy Prickett Morgan writes
.
Like other blade server vendors, IBM is working on a line of blades for processing, storage, and other jobs that plug into a central chassis, which the company is calling an eServer BladeCenter.
IBM isn't saying that its blades will or will not adhere to the CompactPCI standard developed and supported by the telecom and service provider community, but the fact that IBM didn't come out and say this yesterday is probably an indication that at least some - if not all - of IBM's blades will use some sort of proprietary chassis connectivity scheme. This is the tack that rivals Compaq Computer Corp and Sun Microsystems Inc are taking with their blades.
HP, with its PowerBar blade machines, is adhering to the CompactPCI standard and is even pushing for the expansion of that standard to include the requirements of enterprise customers, which are sometime distinct from those of service providers. In February, HP put forth the OpenBlade standard, an extension of the CompactPCI spec. This was two months after it announced the PowerBar blade machines, which will eventually support Intel and PA-RISC processor blades and can, in theory, even support Sun's CompactPCI cards running Solaris.
Analysts at Gartner Group chimed in a few days after HP bowed the OpenBlade spec and threw down the gauntlet to the server industry, saying that it, too, believed that the nascent blade server market needed some kind of standard to govern architectural options, connectivity, and interoperability between blade server hardware and software components. This talk of standards has, it seems, more or less fell on deaf ears.
But IBM could yet surprise us. Tom Jarosh, vice president of business development and blade servers at IBM, has been a marketing executive in the old RS/6000 division and ran the midrange AS/400 division for a few years as well. He knows all the issues concerning openness, and might try to beat Sun, Compaq, Dell and others over the head by pushing standards - particularly if the market starts demanding it.
Jarosh hasn't said anything terribly specific about what IBM will do with the BladeCenter designs, except that its machines will support processor blades using Intel Corp Xeon and Itanium processors as well as IBM's own Power line of processors. (IBM might mean Power4 and Power5 processors here, or it might mean a mix of S-Star PowerPC and Power4 processors.)
Jarosh also divulged that IBM will deliver a series of storage and networking blades, which are part and parcel of a complete blade server offering. As usual these days, IBM talked an awful lot about the Project eLiza technologies it is developing or has developed for self-administration, self-management, and self-healing for its eServer products. IBM said further that its BladeCenter offerings would have no single point of failure and use hot swappable components. IBM's goal is to allow new blades to be brought online within a matter of minutes instead of hours.
IBM's first BladeCenter will apparently be based on Intel's "Prestonia" Xeon DP processor, which supports two-way configurations, and IBM says that the chassis will offer twice the density (meaning processing power per cubic foot) of today's 1U form factor servers. This blade server will be available in the third quarter of 2002, and it will run both Linux and Windows operating systems. It also looks like the machines will use the Grand Champion chipset developed by the ServerWorks unit of Broadcom.
Analysts at International Data Corp believe that sales of entry-level tower servers are in modest decline in terms of shipments and revenues, but that shipments and revenues of rack-mounted servers and blade servers are both on the rise. By 2005, IDC figures that blade servers will represent just over 2 million shipments and around $5bn in annual revenues. This represents 23% of entry server unit sales, but only 10% of entry server revenues. Beyond 2005, it looks like this blade server market will still be growing.
© ComputerWire. All rights reserved.
Sponsored: Learn how to transform your data into a strategic asset for your business by using the cloud to accelerate innovation with NetApp