Storage Tank on its way, IBM says
A lot late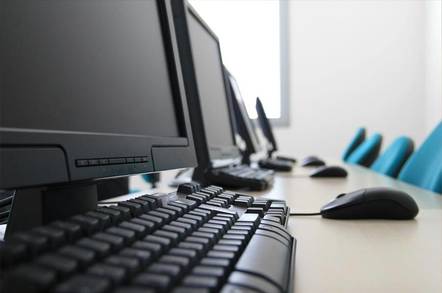 IBM Corp has promised that its almost mythical Storage Tank software will emerge next year as the market's first heterogeneous file system, alongside an in-band in-house developed virtualization system,
Tim Stammers writes
.
The promise of a file system which can support multiple source operating systems is great enough that if IBM can actually deliver on it, even as late as next year, it will earn kudos for the company. It will also wipe some egg off its face put there by Storage Tank itself.
First announced in 2000, the software must be beginning to embarrass IBM. For the last year or so the company has been very shy of discussing the progress of the Storage Tank project, which has been handed back and forth between IBM and its subsidiary Tivoli Systems Corp.
When exactly next year Storage Tank or its accompanying virtualization system will ship is open to speculation however. IBM declined to give any indication, other than to say that it currently hopes to begin beta testing late this year. Given the complexity of the software, this would suggest that shipment will not be early in 2003.
Defending the long wait for Storage Tank, IBM storage software group general manager Mike Zisman said that when it was first announced by Tivoli it was described only as a "technology initiative." But Tivoli also at that time what it describe as a "target" shipment date of mid-2001.
What will ship is a lot clearer than when, and falls into two categories - virtualization, which IBM also refers to as block aggregation, and the Storage Tank file aggregation system.
Storage Tank began life at IBM, then passed to Tivoli, before returning to IBM, where it is still being developed, according to Zisman. Running on Linux appliances, a Storage Tank Metadata cluster will communicate with application servers running Storage Tank client software. Those servers will be able to share data managed by Storage Tank, even though they themselves will be running a range of different operating systems - AIX, Windows 2000, HP-UX and Solaris for the first release of Storage Tank. The sharing of data will involve file-locking mechanism in Storage Tank.
"If they can do this, it's huge," said Arun Taneja, analyst at The Enterprise Storage Group. Taneja said that until now he has been very under-impressed by IBM's promises for Storage Tank. "They were laughably superficial. But now, IBM can answer a lot of questions about what they're doing, and it's for real."
The file system will be linked to a policy-based management application according to IBM will be able to automate tasks such as the distribution of data across SANs according to its characteristics - for example putting the most valuable data on most reliable or mirrored arrays.
Describing Storage Tank as combining the benefits of NAS and SAN systems, Zisman said: "All applications care about is files. You can solve block data problems with virtualization, but to solve some of the file problem you've got to pull file systems into the network."
Like Storage Tank, the virtualization system will run on a clustered Linux IBM Xseries server, as an in-band SAN appliance. "You can expect a product like this to evolve into a blade server architecture," Zisman said. Perhaps responding to the bottleneck and vulnerability criticisms of in-band rather than out-of-band virtualization appliances, IBM stressed the scalability and reliability of its proposed appliance and the company's "long history of storage controller development."
Like other already-shipping virtualization systems, IBM's promised technology will free up customers from vendor lock-in by allowing replication of data from "node to node "- or appliance to appliance - regardless of which makers' storage is connected to the appliances.
Last year IBM's storage division signed its first-ever third-party reselling deal with virtualization supplier DataCore Software Inc, which has since also signed reselling deals with Hitachi Data Systems, and Fujitsu Softek. However it may have appeared then, IBM was not using the re-selling deal to fill a gap - at least not in virtualization, according to Zisman. "The DataCore deal was really about delivering functionality that did not include virtualization. Functions like asynchronous copying. It certainly wasn't about virtualization," he said.
Even if the deal was not about virtualization itself, Taneja pointed out that DataCore's ability to develop advanced storage functions faster than IBM may have been because such tasks are far easier to do when there is a virtualization system on which they can be built.
When the deal was signed however IBM described it as a tactical move, allowing it to offer virtualization software ahead of rivals Compaq and EMC Corp. At present, only three major storage suppliers offer SAN-wide virtualization systems - IBM and HDS via DataCore, and Hewlett Packard Co with technology it acquired through a start-up purchase. Tim.stammers@computerwire.com ©ComputerWire. All rights reserved.
Sponsored: Minds Mastering Machines - Call for papers now open