Intel and Symbian unveil mobile device alliance
So that's two hardware alliances and minus one boss apiece then...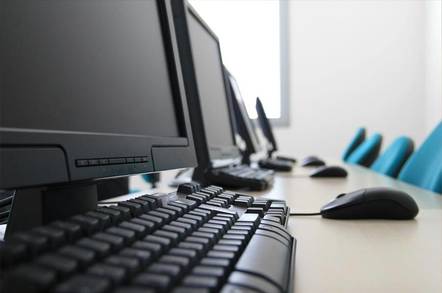 As we suggested yesterday, today's big announcement from the Symbian Developer Expo is the Intel-Symbian one, which means that the two mobile phone platform partners Microsoft announced at GSM World Congress, TI and Intel, are now both announced Symbian partners.
Today's Intel deal seems to be a straight Symbian equivalent of the Microsoft GSM announcement. Symbian OS 7.0 has been optimised for Intel's XScale and Personal Internet Client Architecture (PCA), and the two companies will be shipping a board support package to "accelerate the process of designing next-generation cellular phones and applications." It's described as a "data-enabled mobile phone platform" rather than a reference design, as was the case at GSM, but essentially it seems to be the same thing with the other software partner.
Intel's PCA is the company's big bid for a slice of the mobile market, and is intended to provide a blueprint for "wireless handheld communications devices that combine voice communications and Internet access," and as the company is now keenly pushing it for both Microsoft and Symbian, we can for the moment deem it agnostic.
Intel will start shipping the DBPXA250 development system with the Symbian board support package in May. It will include development tools, a compiler and the Intel XScale microarchitecture XDB JTAG Debugger for Symbian OS. Intel will also offer additional tools including the Intel® Integrated Performance Primitives (Intel IPP) and support for GSM/GPRS, 802.11, and Bluetooth. ®
Related stories