Sun and IBM argue over apples and pears
My dad's server is bigger than yours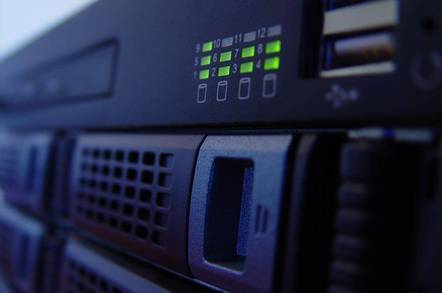 A row has broken out between IBM and Sun Microsystems about their respective pricing in the keenly contested mid-range Unix market.
Last week, IBM issued a statement claiming that its eServer systems are still 30 per cent less expensive than competing Sun Microsystems' boxes - even after Sun slashed the prices of its latest-generation UltraSPARC III servers.
An 8-way IBM eServer p670 costs $316,994 compared to $429,795 for the 8-way Sun Fire 6800. A 16-way IBM eServer p670 comes in at $710,618 compared to the $1,000,990 price tag affixed to a 16-way Sun Fire 12K, according to IBM.
To rub it in Val Rahmani, general manager, IBM eServer pSeries, suggested Sun was behind IBM in technological innovation.
"Even Sun's newest servers are based on PC-like printed circuit boards, which are no match for IBM's server-on-a-chip design and dense system packaging," she said.
Ouch.
Sun hit back by describing IBM's statement as "hyperbole" and "misleading".
A truer price/performance comparison comes from comparing an eServer p670 with other systems - certainly not its Sun Fire 12K ("Regatta" killer), Sun retorts.
Sun lines up an 8-way eServer p670 ($316,994) against a 8-way Sun Fire 3800 ($220,995) or 8-way Sun Fire 4800 ($261,795). A 16-way eServer p670 costing $710,618 is equivalent to a 16-way Sun Fire 6800.
Shahin Khan, chief competitive officer for Sun Microsystems, who's been given a full-time job dealing with such things, fends off IBM's remark that Sun is running scared of its Power4 architecture by saying "IT is about much more than just a chip".
Sun prefers to compare its Sun Fire 12K (StarKitty) servers, which it launched last week, against IBM's 16-way and 32-way p690 (Regatta) servers, rather than the 4-way to 16-way p670, which IBM launched earlier this month.
The Sun Fire 12K is positioned as a mainframe Unix replacement server (for applications like server consolidation) which costs less than $1 million. It features a Uniboard CPU/memory board which is interchangeable among all Sun Fire 3800-15K systems.
Ian Meakin, a product manager at Sun, said the company does not see the need to commission new benchmarks since the Sun Fire 12K is based on the same architecture as its flagship Sun Fire 15K (StarCat) server. This is a pity because it makes it harder to test the respective marketing claims by Sun and IBM.
Aside from the latest price/performance bun fight, the bigger picture is bright for users. Technical innovation, and a slowdown in IT spending, is forcing prices in the hotly contested market segment down. ®
External Links
After Sun's Price Cut, IBM eServer p670 Still Costs About 30 Percent Less
Vs
Sun Fire serves up greater investment protection than IBM pSeries
Related Stories
Sun announces 'StarKitty'
IBM brings partitioning to the AIX midrange
Sun to debut high-end servers next Tuesday, too
Sponsored: Minds Mastering Machines - Call for papers now open