Govt torpedoes analogue equipment industry
UHF spectrum sell-off prompts protests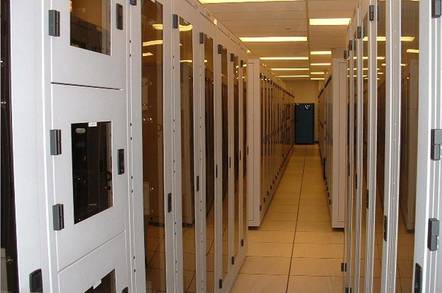 Technicians in the broadcasting industry are up in arms about UK Government plans to auction off the UHF broadcasting spectrum.
Plans outlined in the DTI's consultation document, Digital Television: The Principles for Spectrum Planning make life extremely difficult and expensive for anyone using radio talkback and UHF radio microphones in the UK, they claim.
Low-powered anogue microphones use a band between 854-862MHz but Government plans to sell off the 470-862MHz would force the scrapping of existing equipment, used by broadcasters, the film industry, the theatre and providers of public address systems.
The proposals are part of Government plans to switch off analogue TV channels and move to digital TV. This is will take place in 2006 at the earliest - the collapse of ITV Digital will probably see this deadline extended.
However, the proposals are creating unwelcome uncertainty for analogue equipment suppliers.
Analogue equipment typically costs £2,500 per channel so buyers are holding off on purchases on equipment that may soon become useless.
This uncertainty plus the threat of huge price hikes for licences, has decimated sales of associated radio equipment, according to Ray Withers, managing director of radio microphone supplier Raycom.
Three of five radio mike manufacturers have had to make job cuts caused, in part, by the auction plan, he told us.
The Government extended the consultation period over its plans into this month, and is yet to announce if and when an auction might take place.
Withers is calling for the Government to reserve the 854-862MHz band for radio mikes, and address concerns about interference from higher powered digital transmissions. He said that proposals to move radio microphones to the 1,800MhZ band are fraught with difficulties because that part of the spectrum is already almost full.
Feelings are running high, and Withers told us sound recording technicians were considering sound blackout strikes and other protests in order to make their feelings known.
"Some of the technicians have said that when they mike up Blair they'll run a wire down his trouser leg," Withers told us. "That'll let him know of the opposition to this." ®
External Links
Digital Television: The Principles for Spectrum Planning
Vs
industry fears over potential UK TV frequency spectrum changes