IBM brings partitioning to the AIX midrange
With pSeries 670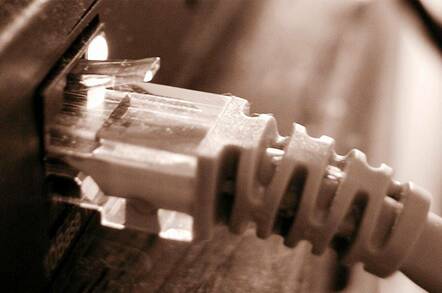 If the Unix server line of IBM Corp has had one Achilles' Heel in the past several years, it has been the lack of a sophisticated partitioning capability,
Timothy Prickett Morgan writes
. This has been available in its mainframes since 1988, in rival Sun Microsystems Inc's Solaris servers since 1996, and in its AS/400-iSeries line since 1999.
Considering that server consolidation is one of the driving forces behind the server business these days - mainly because companies have servers sprawled all over hither and yon running at a quarter or less of capacity and requiring copious system administrators to keep it all humming - not having partitions is a serious deficiency in a modern server.
Logical partitions that are more or less static would be better than none at all to effectively compete in the current Unix market, and dynamic partitions with virtualized processor, memory, and I/O would be even better. With the "Regatta" family of pSeries AIX servers, which includes the 16-way and 32-way pSeries 690 enterprise server announced last October and the pSeries 670 4-way, 8-way, and 16-way server announced today, IBM can finally deliver on the former using its AIX 5L 5.1 operating system. And with AIX 5L 5.3, which should be ready by October, IBM will hopefully be able to deliver on the latter.
As things stand, the new pSeries 670 machines, which will support one logical partition per Power4 processor core, will begin shipping on April 26. The industry scuttlebutt is that the Power4 roadmap has been kicked into overdrive and that IBM has been able to move the pSeries 670 announcements, which were known alternatively as Regatta-M, ahead from the summer time frame.
However, IBM is just clever enough to have used spin to manage that expectation, especially after having seen rival Sun step all over its own feet with the delays in delivering the "Serengeti" server line (now known as the Sun Fires) throughout 1999 and 2000. It would not be beyond IBM to put a hedge in its whispered delivery schedules, given the raking over the coals that Sun got from customers, analysts, and press, in case it encountered delays with the Power4 ramp up.
This way, if the Power4 yields are better than expected and the pSeries 670 can be moved forward, IBM looks at least in some ways like a hero - even though the pSeries 670s still do not have some of the partitioning capabilities of competitive machines in Compaq Computer Corp's AlphaServer line, Hewlett Packard Co's rp Series and Superdome lines, and Sun's Sun Fire and Starfire lines. (None of these vendors implements partitioning in exactly the same way, so this is not exactly an apples-to-apples comparison.)
One of the reasons why IBM could move up the pSeries 670 announcement is that it had figured out how to take partially working dual-core 1.1GHz Power4 chips and put them to work in the four-way Regatta-M machines. In this four-way machine, four Power4 cores have only one working core, which has full access to the 1.5MB L2 cache on the chip and to the 32MB of L3 cache shared in the Power4 multichip module. Not having to share these caches with the four deactivated Power4 cores gives a 5% to 7% boost in performance to the four-way machine compared to a four-way constructed from two dual-core Power4 chips. When you consider that under normal circumstances this Power4 chip would be tossed into the garbage, finding a way to make use of these dud chips is a great way to cut costs and enhance profits in the IBM midrange.
This, perhaps, is one of the reasons why IBM can so aggressively price the pSeries 670, which Jim McGaughan, director for product marketing for the pSeries line, says will effectively replace the current S-Star-based pSeries 680 server.
The caveat, of course, is that IBM does not yet have support for Oracle Corp's 64-bit Oracle9i database on the Power4 machines or on AIX 5L 5.1; customers who need such Oracle support have to go to AIX 4.3.3, which is not supported on any of the Regatta servers. Oracle9i is according to sources in a limited developer release on AIX 5L 5.1, and it will probably be ready for production by the time AIX 5L 5.2. Whether the company likes it or not, the commercial Unix server business is in large measure driven by the Oracle database. But IBM knows that companies are not necessarily thrilled with the idea of moving from Oracle8i to Oracle9i either. So expect the S-Star machines and AIX 4.3.3 to drive at least some deals between now and the end of the year when AIX 5L 5.2 should be in production.
Despite not having dynamic logical partitions or Oracle9i support, the new pSeries 670 does have other advantages compared to the competition, the primary one being price. IBM has been pricing itself aggressively against rival Sun in all sectors of the Unix server market, but none more so than in the midrange and enterprise server spaces. By IBM's reckoning, a four-way pSeries 670 with 4GB of memory and base disk will cost $178,270, significantly lower than the cost of a four-way Sun Fire 4800 with the same number of UltraSparc-III processors and 4GB of main memory. An eight-way pSeries 670 with 8GB of main memory costs $316,944, compared to the $408,929 price tag on an 8 CPU by 8GB Sun Fire 4800 and the $495,635 price of an 8 CPU by 8GB Sun Fire 6800.
IBM used the Sun store to configure pricing on 16-way versions of the Sun Fire 6800 with 16GB of main memory, and says the machine costs $792,731. (Presumably all of these machines have been configured with the more expensive 900MHz UltraSparc-III processors, but we were unable to determine this at press time. If not, then the price disparity is even larger.) IBM's 16-way pSeries 670 with 16GB of main memory sells for $535,522.
While neither IBM nor Sun have released commercial performance benchmarks on their respective Regatta and Serengeti lines, the odds are that the Regatta machines will, chip for chip, outperform the Serengetis. If this is true, then the price/performance disparity between the IBM and Sun Unix server lines is even greater than these numbers imply. This is one of the reasons why Sun is selling the Sun Fire V880 like hot cakes. Customers who do not need partitions want lower prices like IBM is charging for its Unix servers.
"We have to make a full-court press on the entire midrange," says IBM's McGaughan, adding that the pSeries 670, in his opinion, will demonstrate better performance than HP's new rp8400 16-way server - just in case you think IBM is just gunning for Sun.
McGaughan says that IBM will release benchmarks soon to back up these claims. "We are aggressively going after market share," he says,admitting that IBM is also very keen on selling pSeries 670 servers to customers with aging Apache RS/6000-S70 "Raven" servers, Northstar RS/6000-S7A "Blackbird" servers, and even those with newer "Condor" RS/6000-S80 and pSeries 680 servers. "But make no mistake. The pSeries 670 is a frontal attack on the Unix market, and it is a play for new customers."
© ComputerWire.com. All rights reserved.
Sponsored: Learn how to transform your data into a strategic asset for your business by using the cloud to accelerate innovation with NetApp